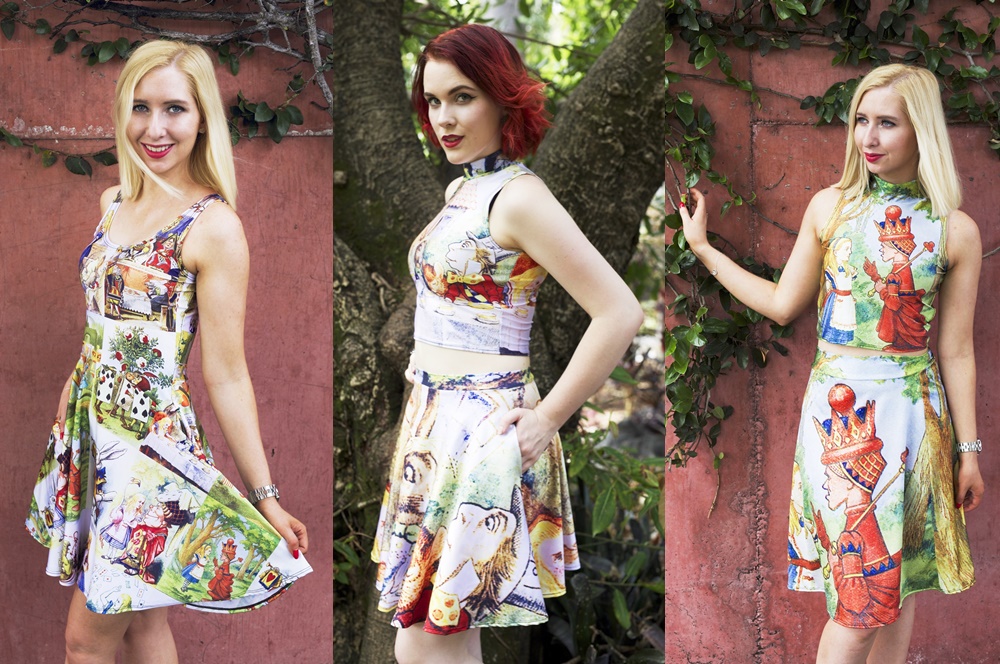 14 Nov

Welcome to the Wonderland
Have you already seen the trailer for the new Alice In Wonderland movie called Alice Through The Looking Glass that'll be out in cinemas next year? It looks totally exciting and magical from what I can see so far. I really liked the first Tim Burton movie from 2010, even if we had to watch it in 3D at the cinema (I don't like watching 3D movies, since I don't really think the 3D effects are worth losing vibrancy of the colors, and sitting there with two pairs of glasses on isn't really comfortable as well). I loved the Cheshire Cat/Grinsekatze, and Johnny Depp and Helena Bonham Carter were as great as ever.
But whatever they had done, this movie would have never been so good as the classic Disney animation movie from 1951. I relived some of the scenes while playing Kingdom Hearts and I recalled my childhood and how I always watched this movie over and over. Even if it's a little strange or confusing, I never found it scary as a kid, at least not as much as I found some scenes from Pinocchio or Dumbo creepy. In retrospect, I think that I liked Alice so much is because she is really strong and brave for a girl, and back at that time (I watched it around the mid-to-late 80s for the first time) there really weren't any other "princesses" like her.
So with the new movie out soon, what better time could there be for releasing an Alice in Wonderland themed clothing collection? The Australian label Living Dead Clothing might have thought the same and launched a brand new collection called "Alice's Adventures in Wonderland" just like the first book by Lewis Carroll, and asked me for my opinion on it. Maybe you've already seen the review of my Moogle skirt which I ordered from them this summer. Their designs are always so special and creative. But the Wonderland collection is really unique: The prints they used for the collection are the original illustrations of John Tenniel. I think most of us don't know who he was (neither did I), but he's the illustrator of the first publications of both Alice books and he remained the only one for many years. Unfortunately, I haven't read the books yet, but some years ago I read some summaries of the books because I was really interested in how they are different from the old and new Disney movie. So for this collection of different dresses, skirts, tops, leggings and Living Dead's famous "rainmakers" the illustrations of John Tenniel were used for clothing pieces for the very first time!
As a skirt or dress person that I am, my favorite pieces are the "Adventures in Wonderland Pocket Skater" (as seen above) and the "Mad Tea Party Pocket Skater" (next photo) and the matching skirt. They feature the most iconic scenes in my opinion and let you remember them so well. And they are also really colorful! All the other designs are remarkable as well: From the scary Jabberwocky to the majestic Queen of Hearts and the Caterpillar to the White Rabbit, there's something for everyone and every body! I think I talked enough about the collection, maybe it's best you take a look for yourself: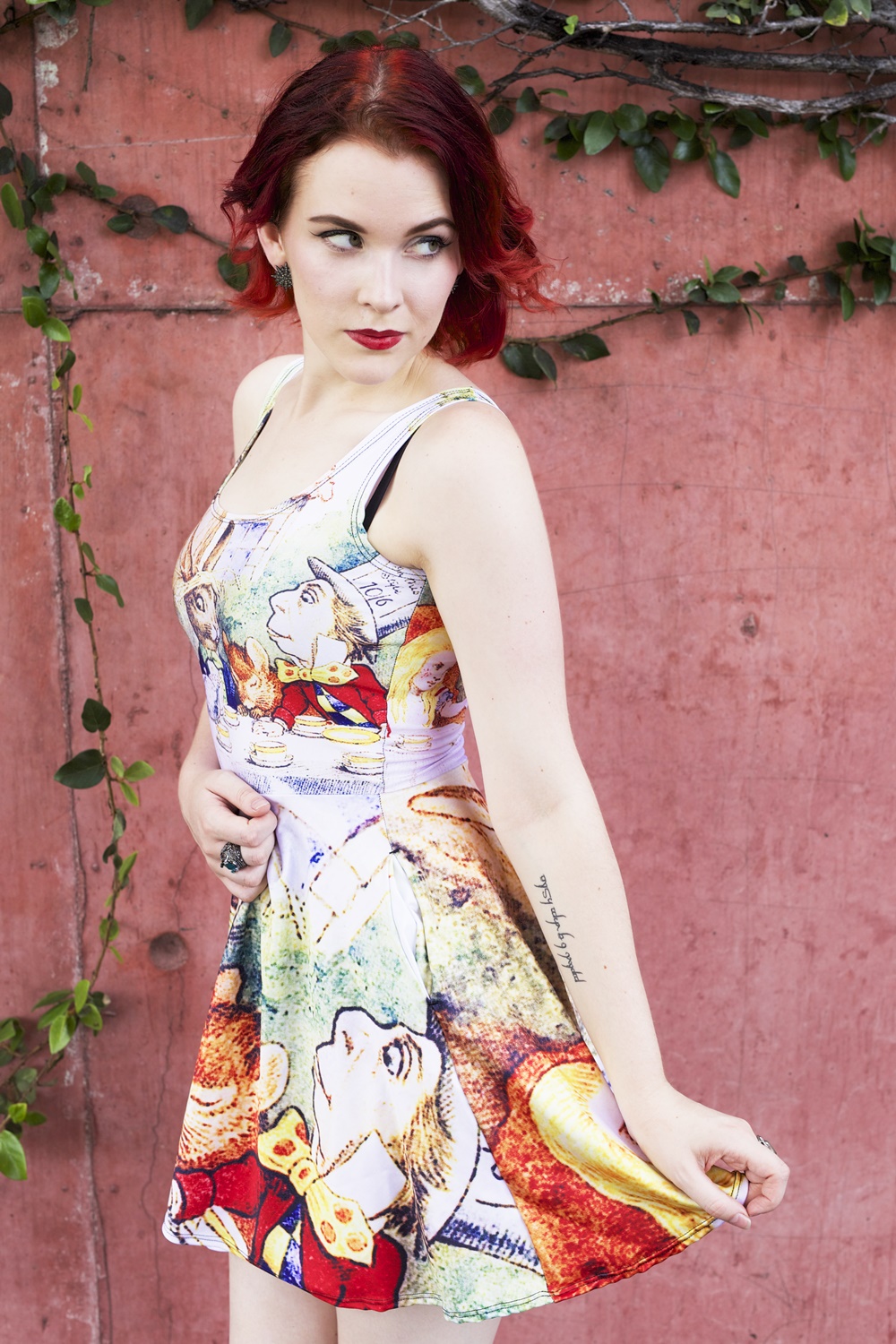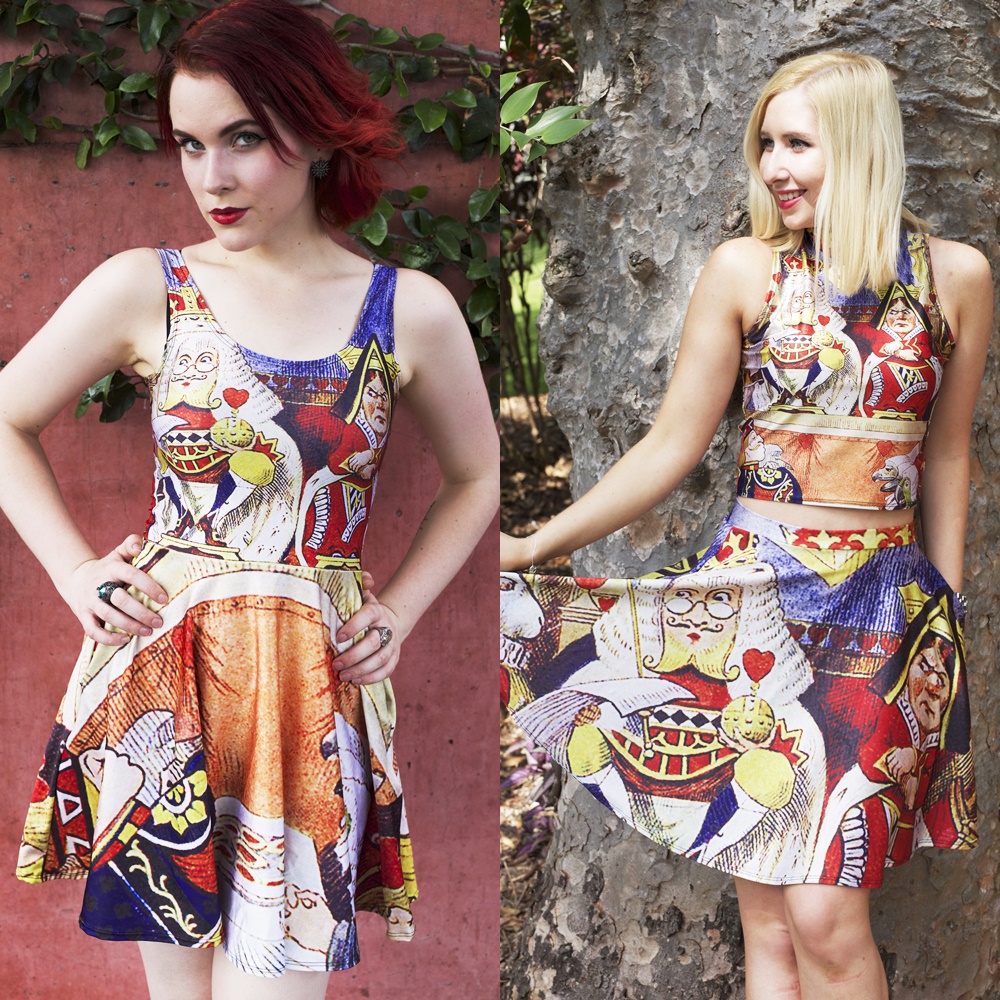 King And Queen Of Hearts Pocket Skater – King And Queen Of Hearts Set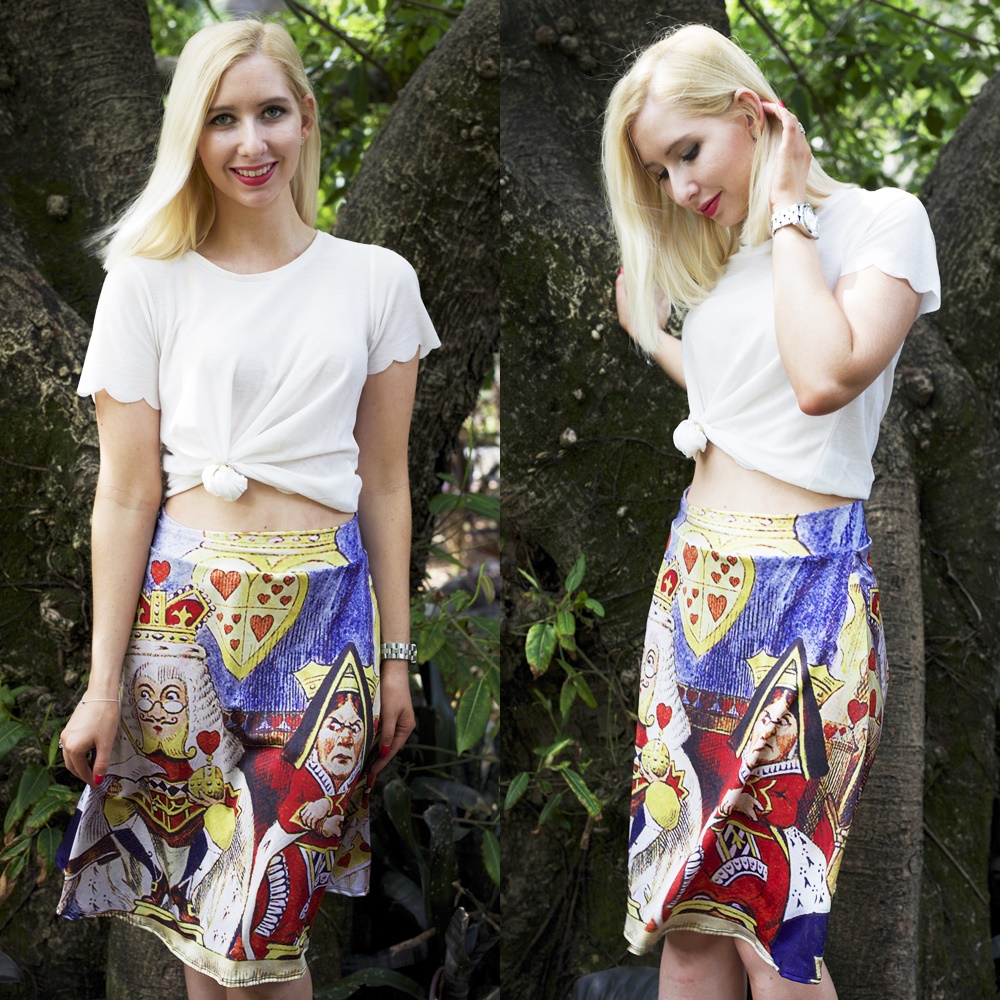 King And Queen Of Hearts Midi Skirt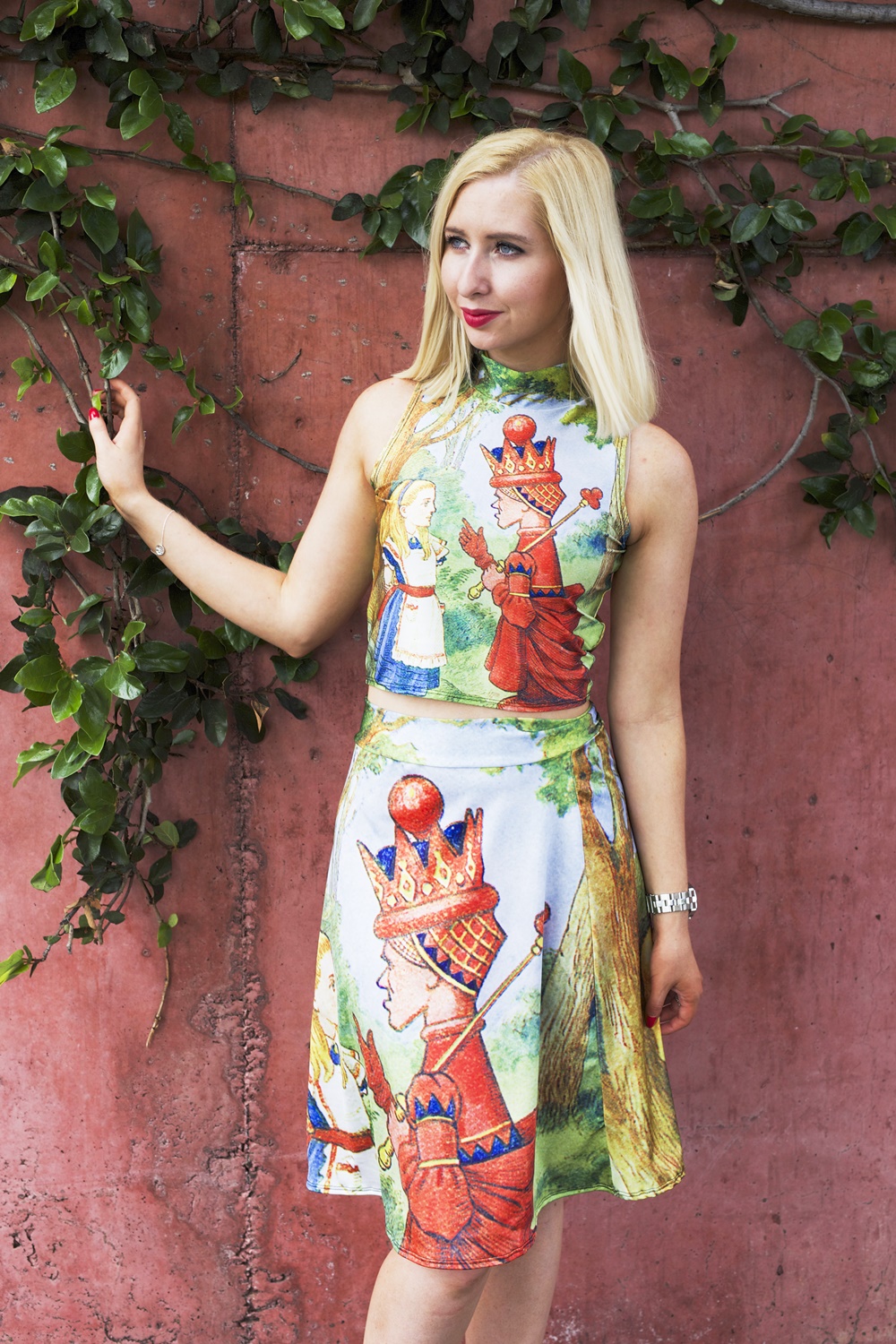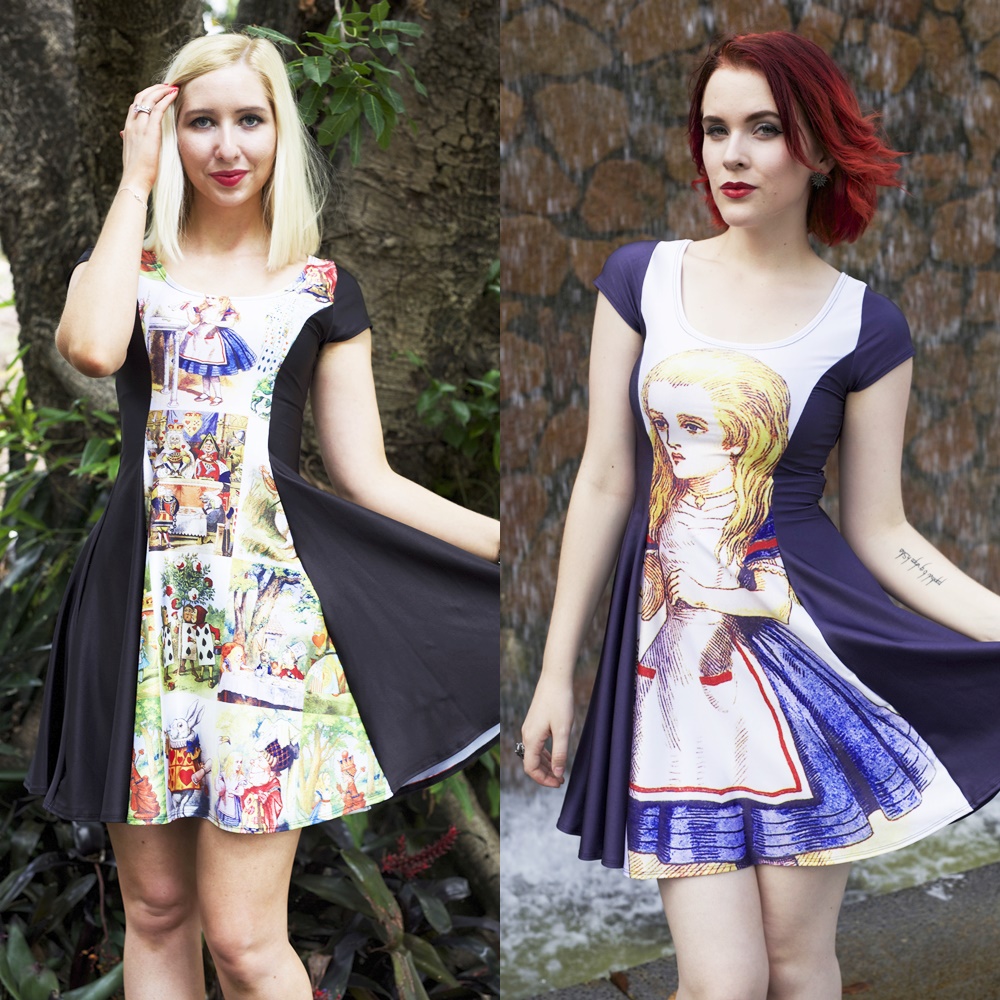 Adventures In Wonderland Princess – Drink Me Princess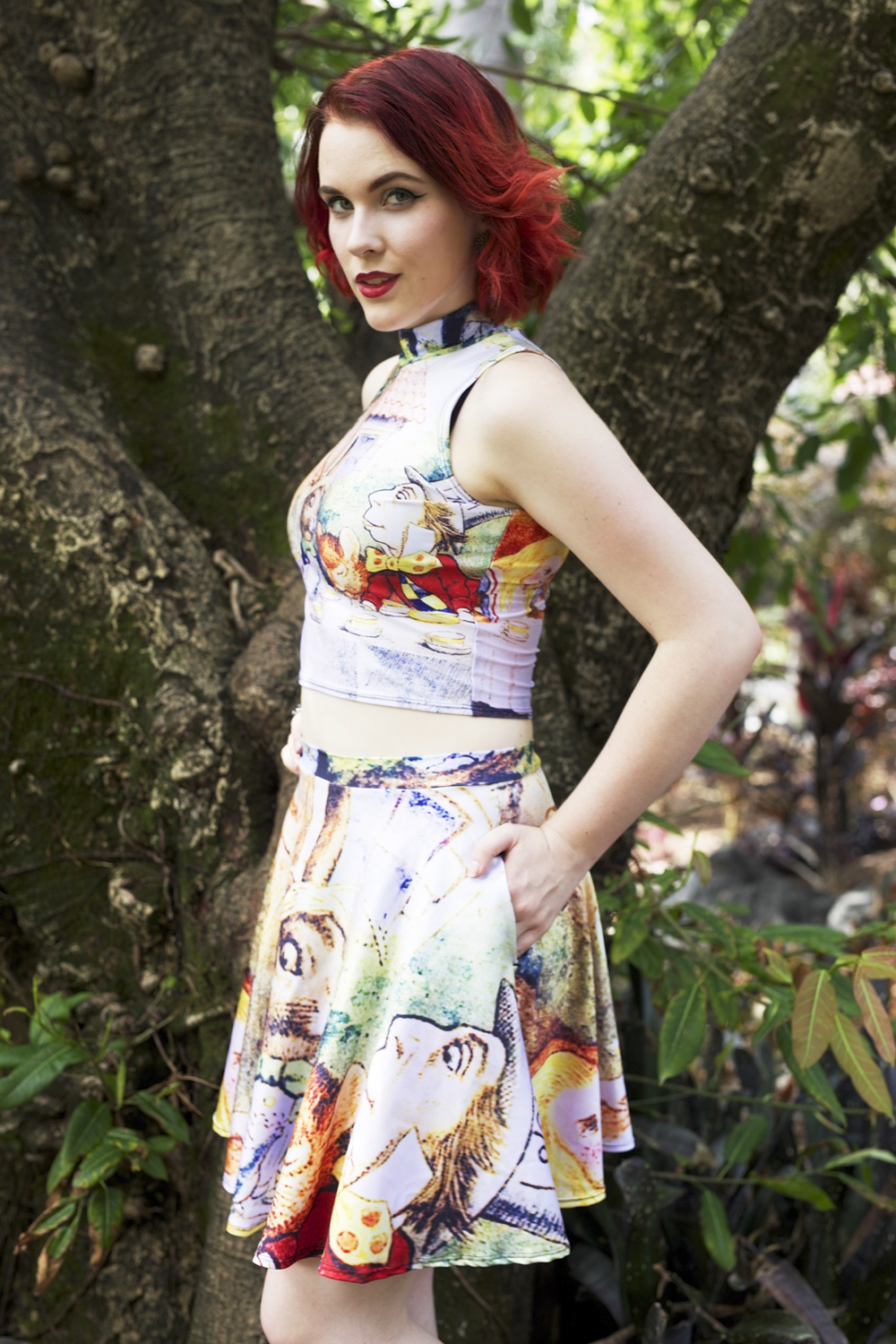 Jabberwocky Pocket Skater – Jabberwocky Set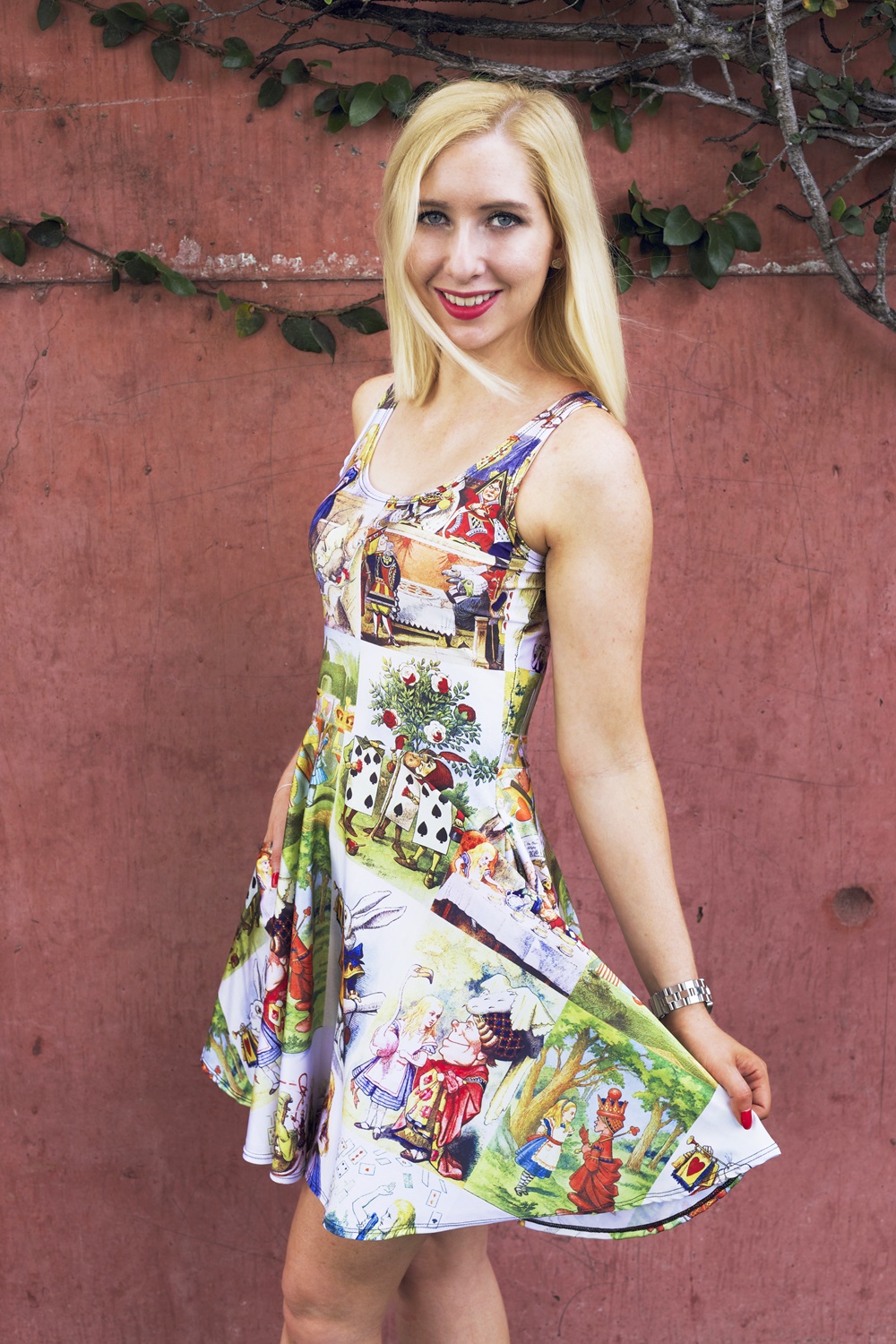 Adventures In Wonderland Pocket Skater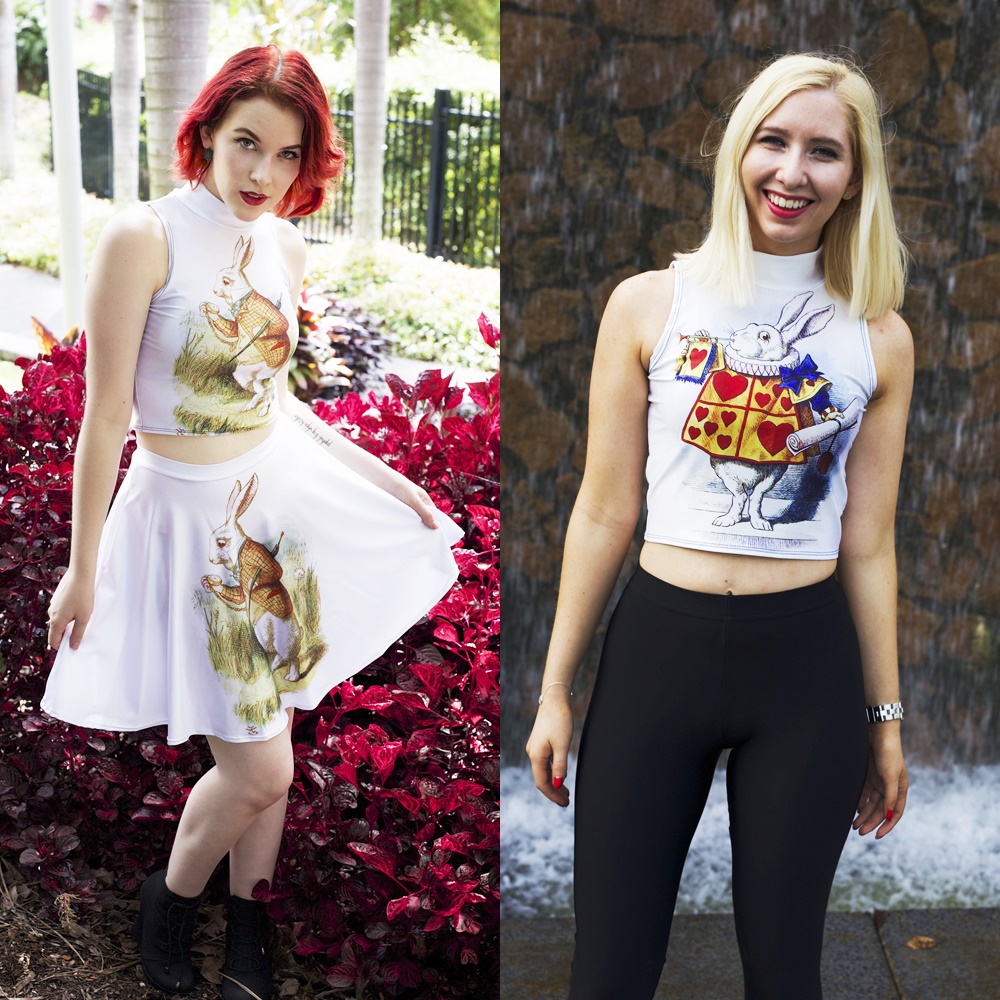 I'm Late! Set – The White Rabbit High Neck Top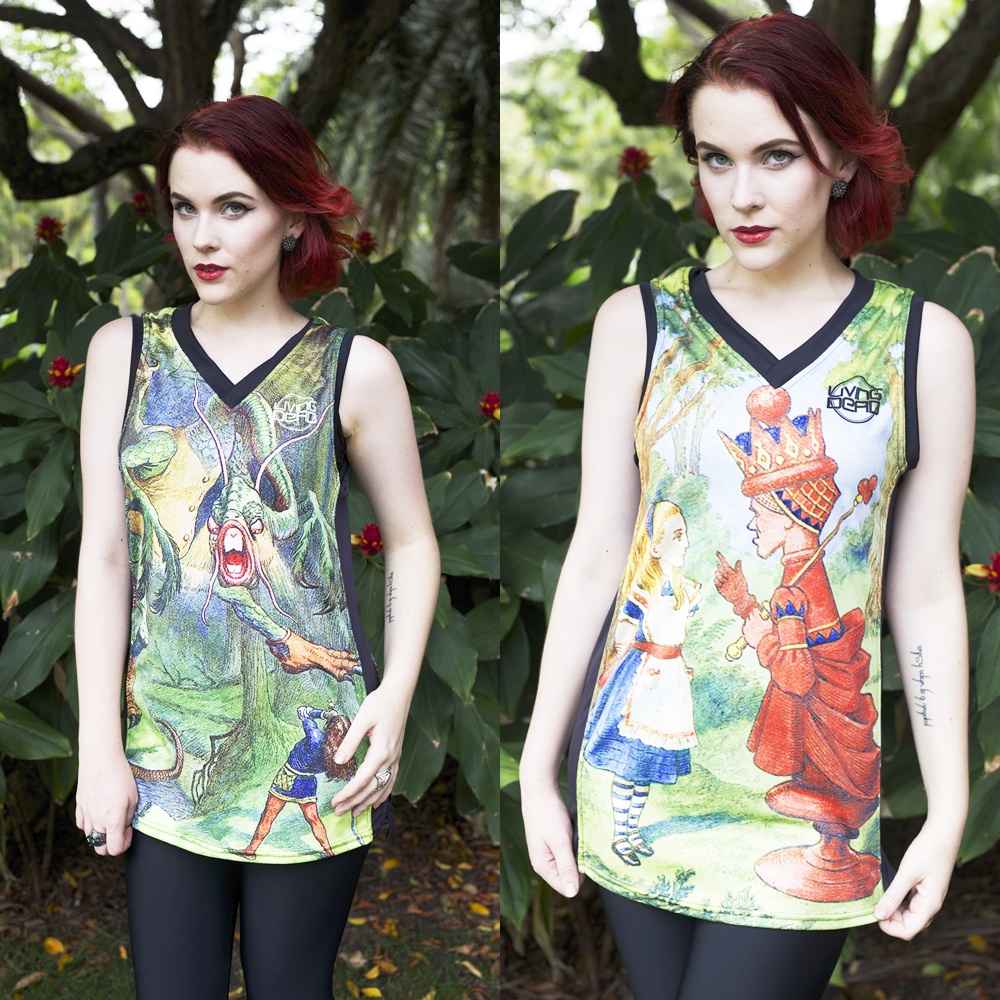 Jabberwocky Rainmaker – The Red Queen Rainmaker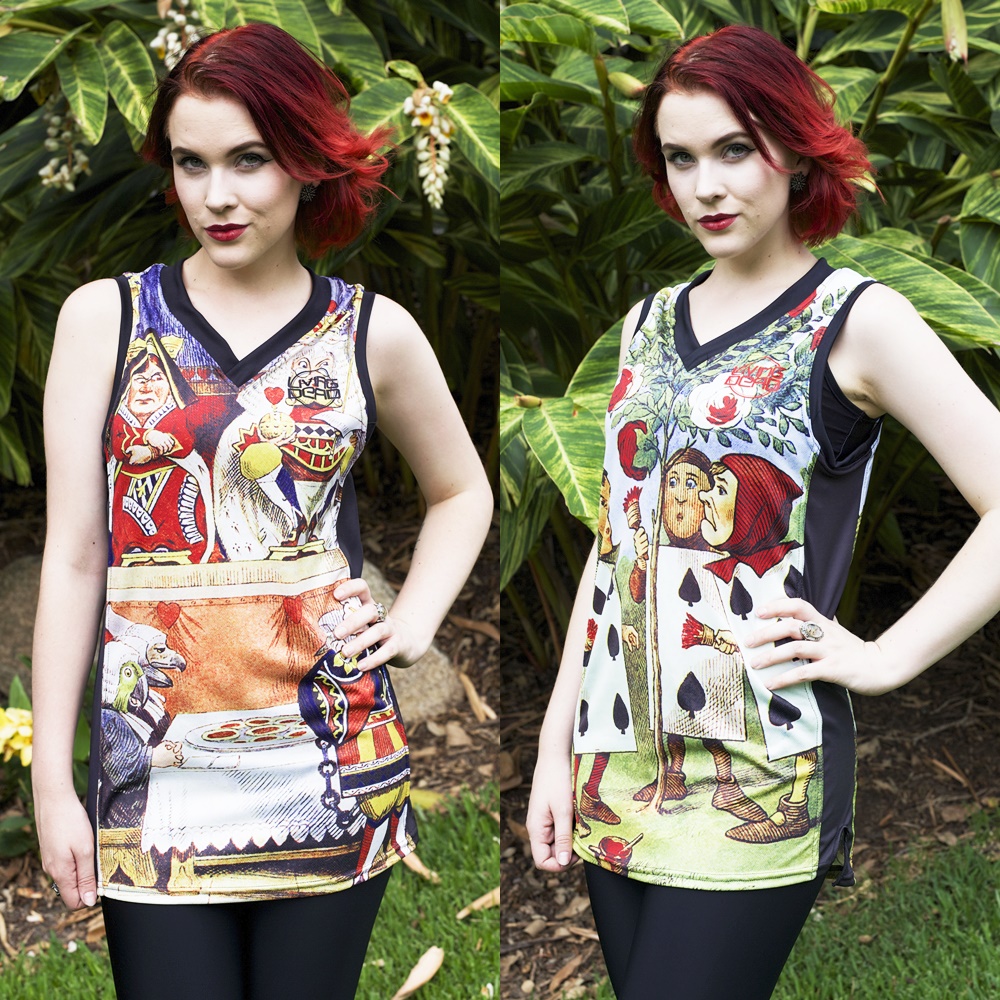 King And Queen Of Hearts Rainmaker – Painting The Roses Red Rainmaker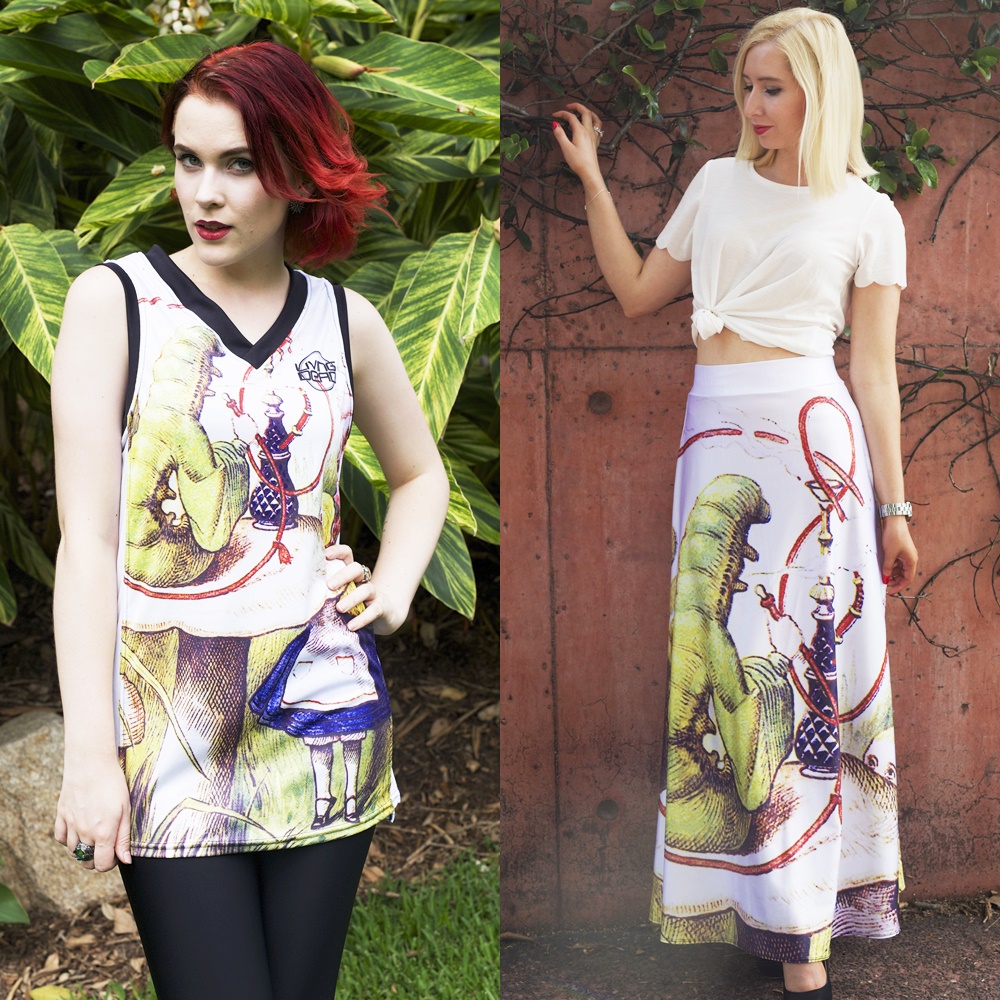 The Caterpillar Rainmaker – The Caterpillar Maxi Skirt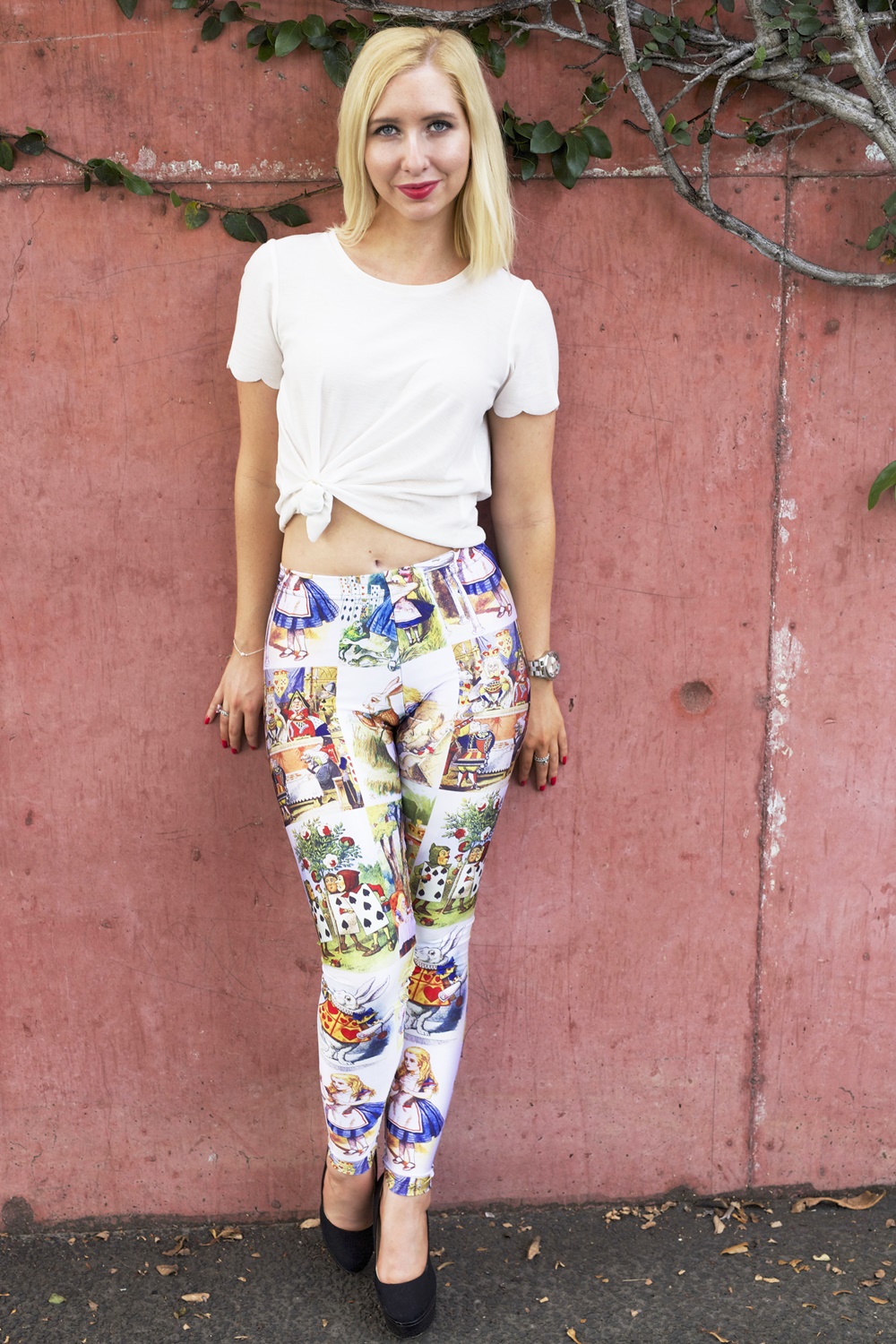 Adventures In Wonderland Leggings
So that's the whole collection. It's amazing, isn't it?
What do you think about it? Which one is your favorite piece?
[ This post was written by me in cooperation with Living Dead Clothing. All photos are by Living Dead Clothing, the opinion is my own :). ]