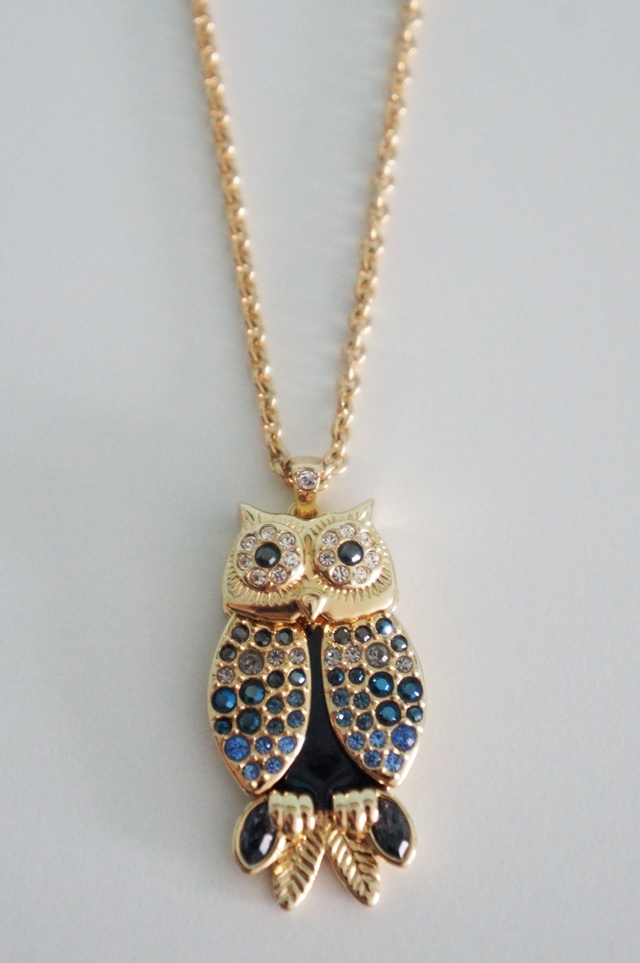 29 Aug

New Season – New Jewelry

Today I want to show you my newest jewelry pieces from the Swarovski Fall/Winter collection.

Let's start with the Vona All Around Necklace: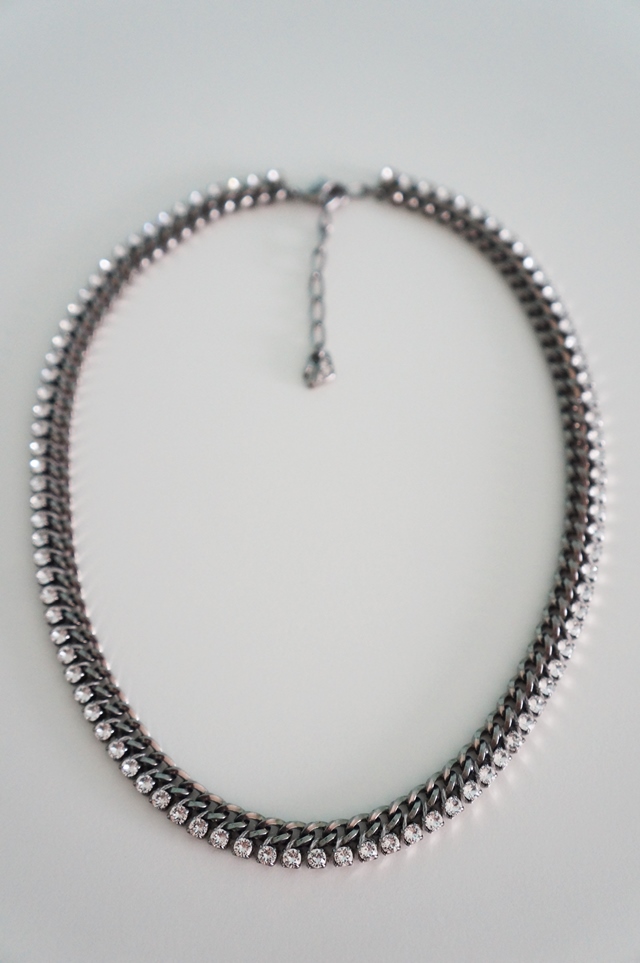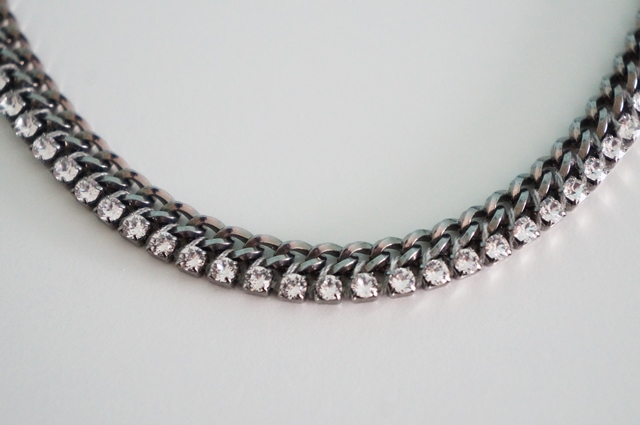 It might seem a little simple, but I really like how the ruthenium-plated chain is combined with the clear crystals. I think it's a great mix between a classic elegant and a more rock-inspired style. I really love the dark tone of ruthenium-plated jewelry. There should be even more!
Because there are no exactly matching earrings for the Vona necklace, I decided to get the new style of the Ivory Pierced Earrings: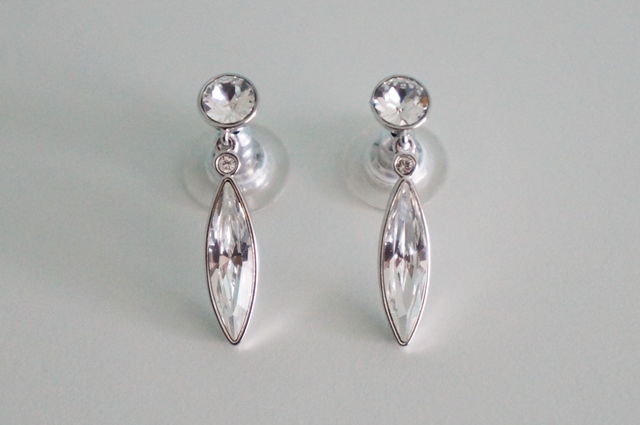 I prefer the new design of the Ivory earrings. They really look a lot better. I especially like the oval-shaped cut crystal. It's so special! I just wish they were only a bit longer. I'm always afraid that someone will realize that both of my ears have different sizes >.<…
And my last piece is the Vanella Owl Pendant: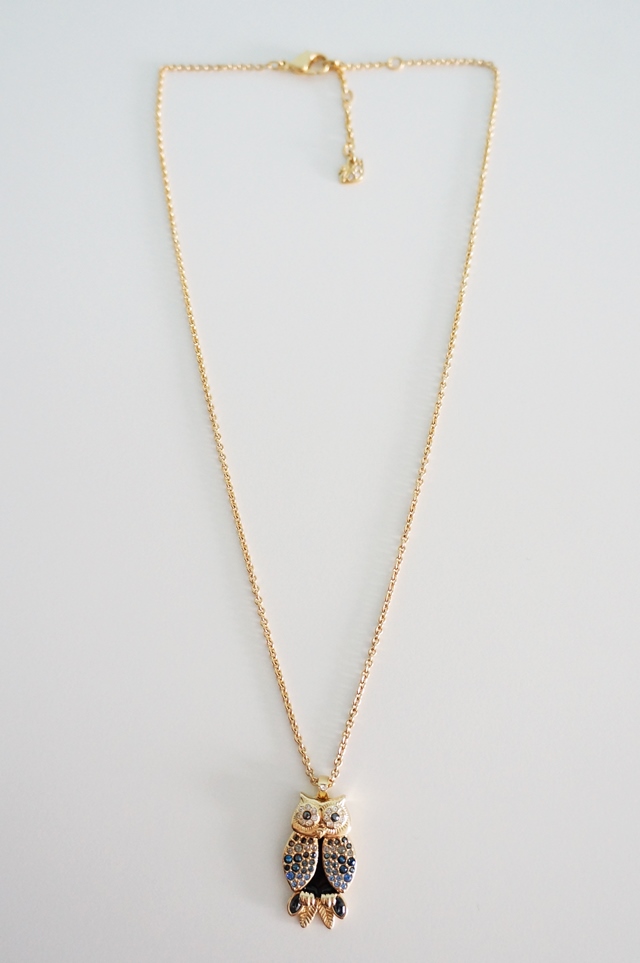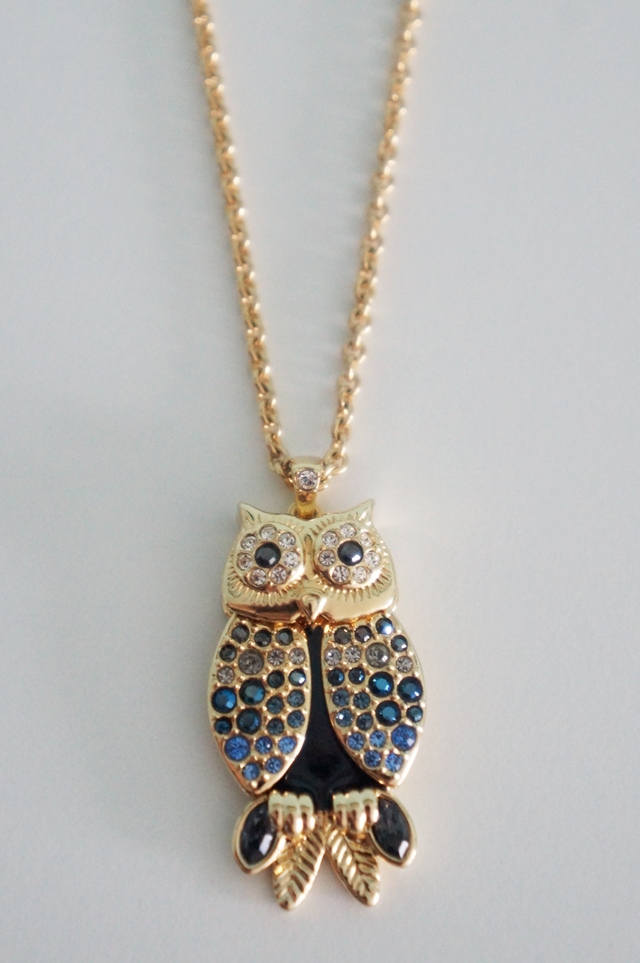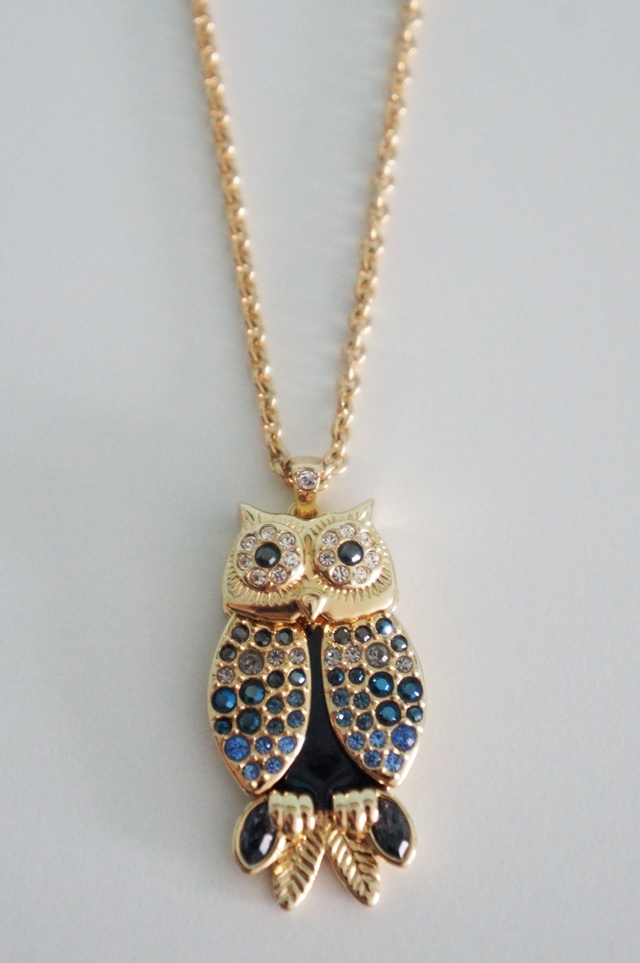 The owl pendant is just so cute, how can anyone say no to this necklace? It's no wonder I wasn't the only one who picked out this pendant.  The wings can also move a bit! I really like all the colors of the crystals they used on it. I can even combine it with some of my other gold and black or blue jewelry that I already own.