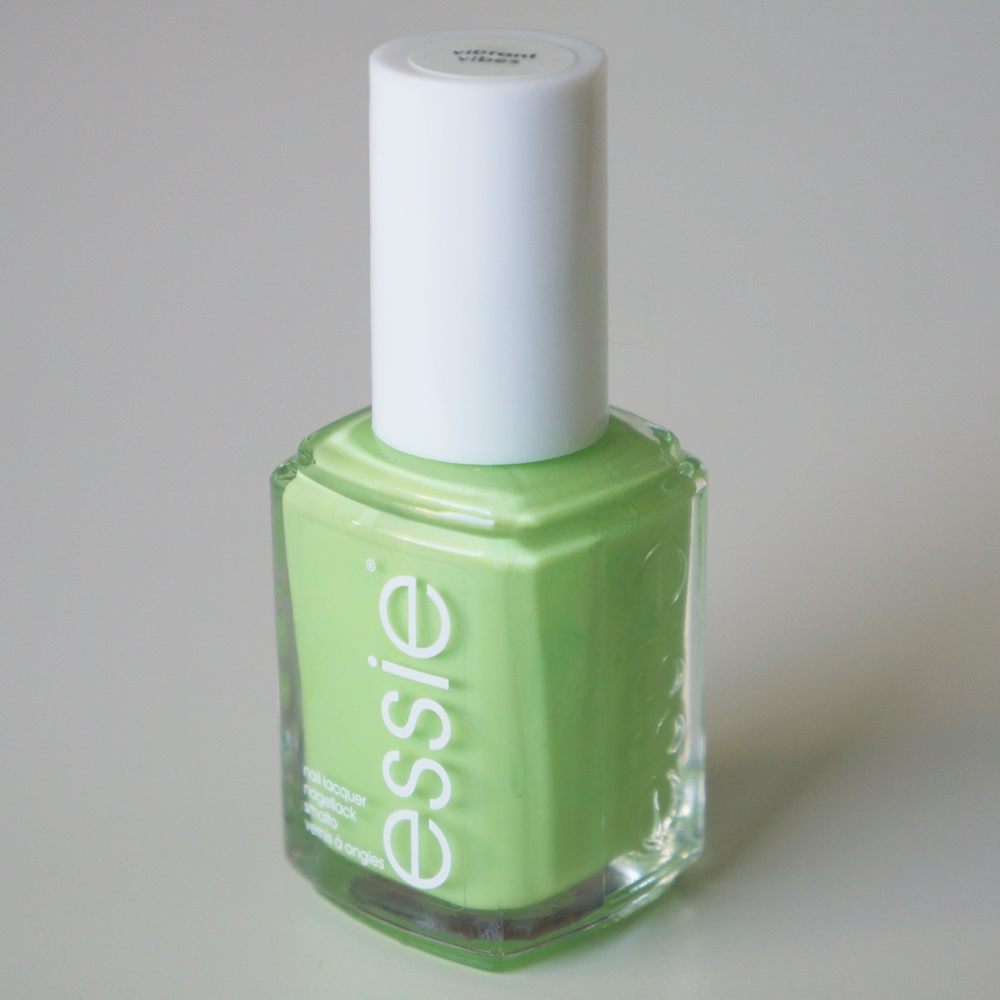 16 Sep

vibrant vibes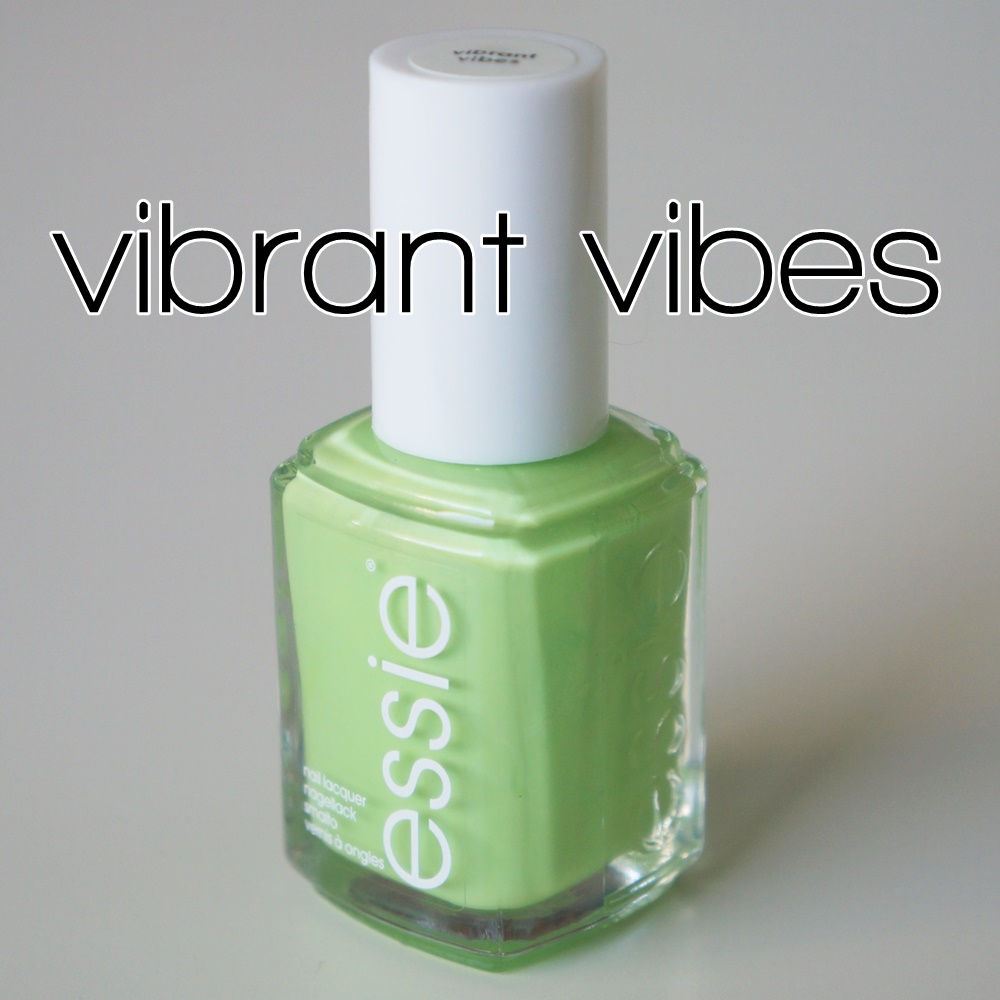 It's not easy to find a good green nail polish. I already wrote about the adventure how I found my last green nail polish, when I was particularly looking for one.
This time it was a little bit easier: In August I just went to my local drugstore like any other day and suddenly discovered the new Essie Neon Collection. All the other colors weren't real neon colors in my opinion and I already own very similar colors, but I really liked the green color called "vibrant vibes" (#368). It's a pretty special light and bright neon lime green color. And because greens are so hard to find, I just had to buy it before it might have sold out before I got one.
When I tried it out, I realized that it's got a strange texture: It's not shiny, but it isn't really completely matte either, which I didn't like at all. But since I'm always using a shiny top coat (Sally Hansen Insta-Dri Top Coat- I love it!), it came out quite nice in the end, as you can see in the photos.
Also, two coats with a good amount of polish on your brush are the minimum requirement for good coverage, but I think that's the case for all lighter nail polishes.
So except for the texture and finish, I think it's a great color, especially for spring and summer. Summertime might be already over, but as I know myself, I'll also use it in fall and winter.