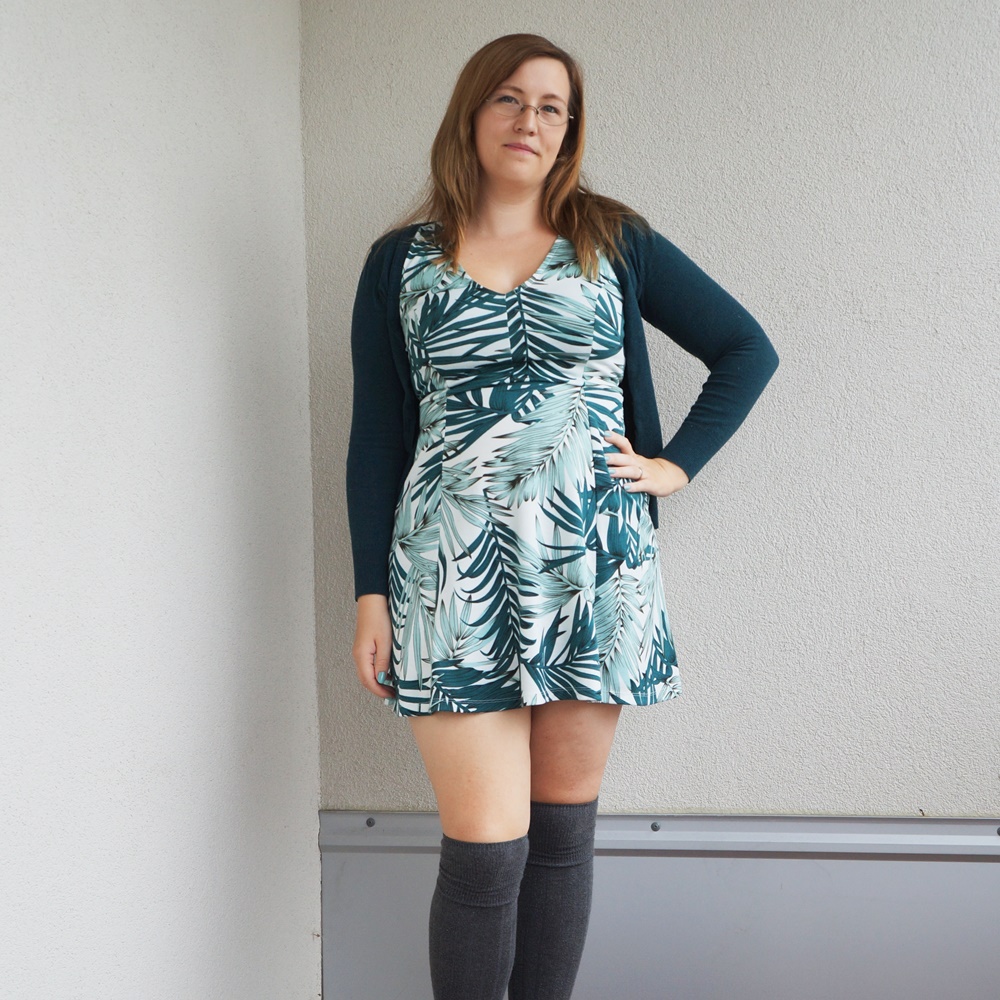 07 Sep

Under the Palm Trees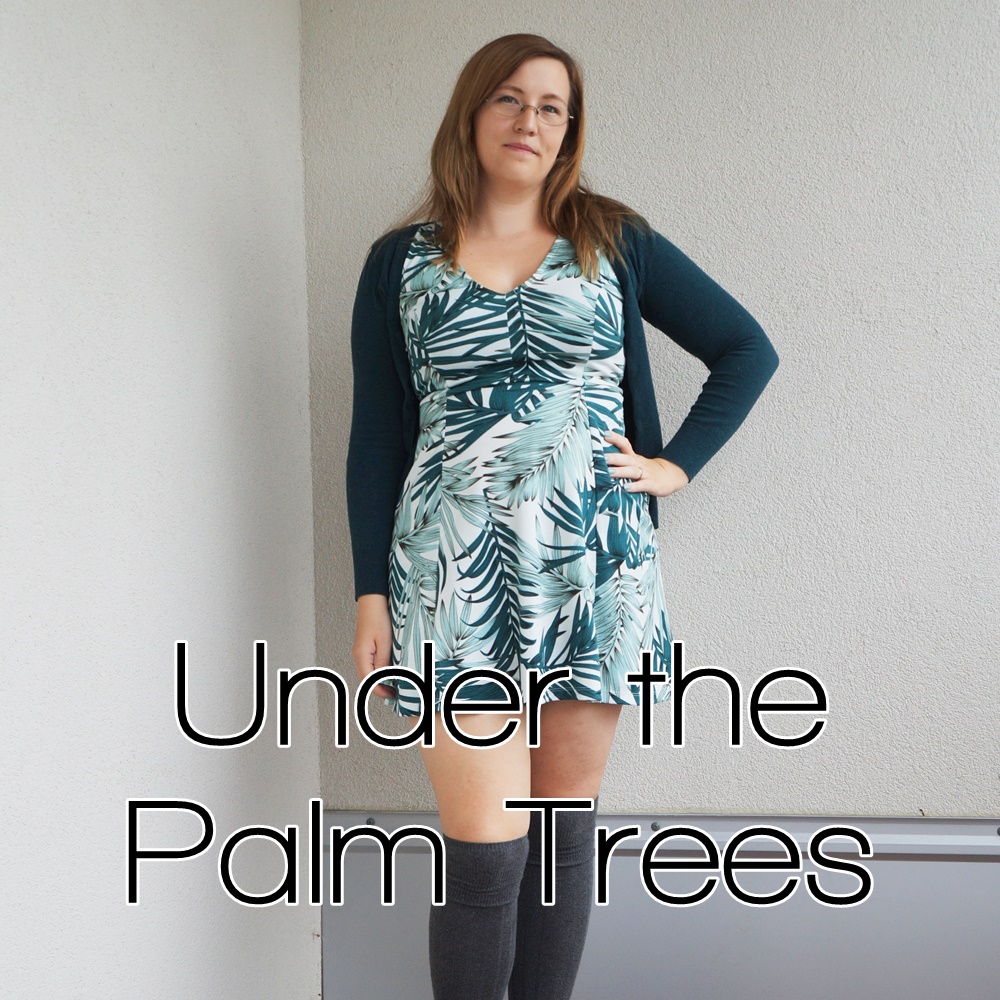 We just had a drastic change of weather here in Vienna. While it was still around 30° to 35°C at the beginning of last week, the temperature suddenly dropped to around 20°C within one day and it also started to rain. Like everyone else already noticed: Brace yourself – Fall is coming!
Well, I love summer and the sunshine and going swimming outside, but I wouldn't say I'm unhappy with the change right now. The summer was just too much for me. On most days it was just too hot and the sun was too intense to be able to go out with Flynn. We could only leave our home after breakfast until around 11 a.m. and between 5 p.m. and dinner at 6 p.m., everything else was just unbearable… I always say my perfect weather is a sunny and blue sky with temperatures between 15° and 25° C and maybe a light breeze.
So it's finally the time again to wear layers and socks or tights – I love it!
This is one of my transition outfits: Take a summer dress, throw over a cardigan in a matching color, put on some over the knee socks and finally my beloved Dr. Martens boots, which already brought me through two winters (one of those being pregnant), against the sideways with many puddles – finished.
I bought this dress with a cool palm tree print and also the same dress, just with a black a white geometric print, at H&M not long ago for €9.99. They fit great and now they are even on sale for only €5!
I haven't been wearing any (over the) knee socks for almost two years now. Last year after Flynn's birth I just didn't feel like wearing any but rather tights, which would hide everything. But I'm finally making good progress on my weight loss, so I just tried it again.
---
dress – H&M | cardigan – Clockhouse (C&A) | over the knee socks – Forever 21 | boots – Dr. Martens via Amazon BuyVIP | nail polish – Essie #242 where's my chauffeur?
---
I just hope that this is going to be a pretty fall with the sun shining, warm days and colder nights and colorful leaves everywhere. It's so sad to see how spring and fall are getting shorter and shorter with each year or are skipped completely, like the weather changes from really hot to really cold and vice versa. Spring was pretty nice this year, so I'm hoping for the best!
Blooper:
Sorry, I just couldn't keep this for myself. Please don't ask me what is happening on this photo… My feet XD!