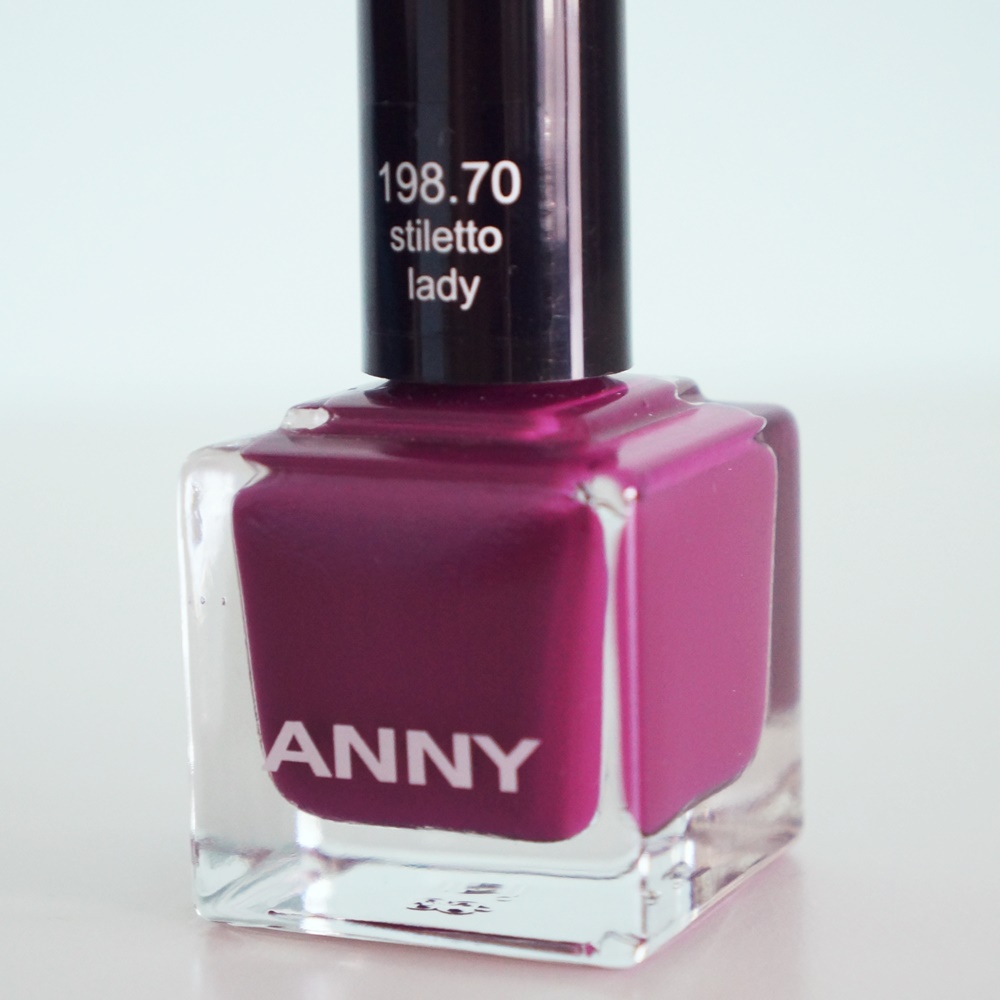 05 Sep

stiletto lady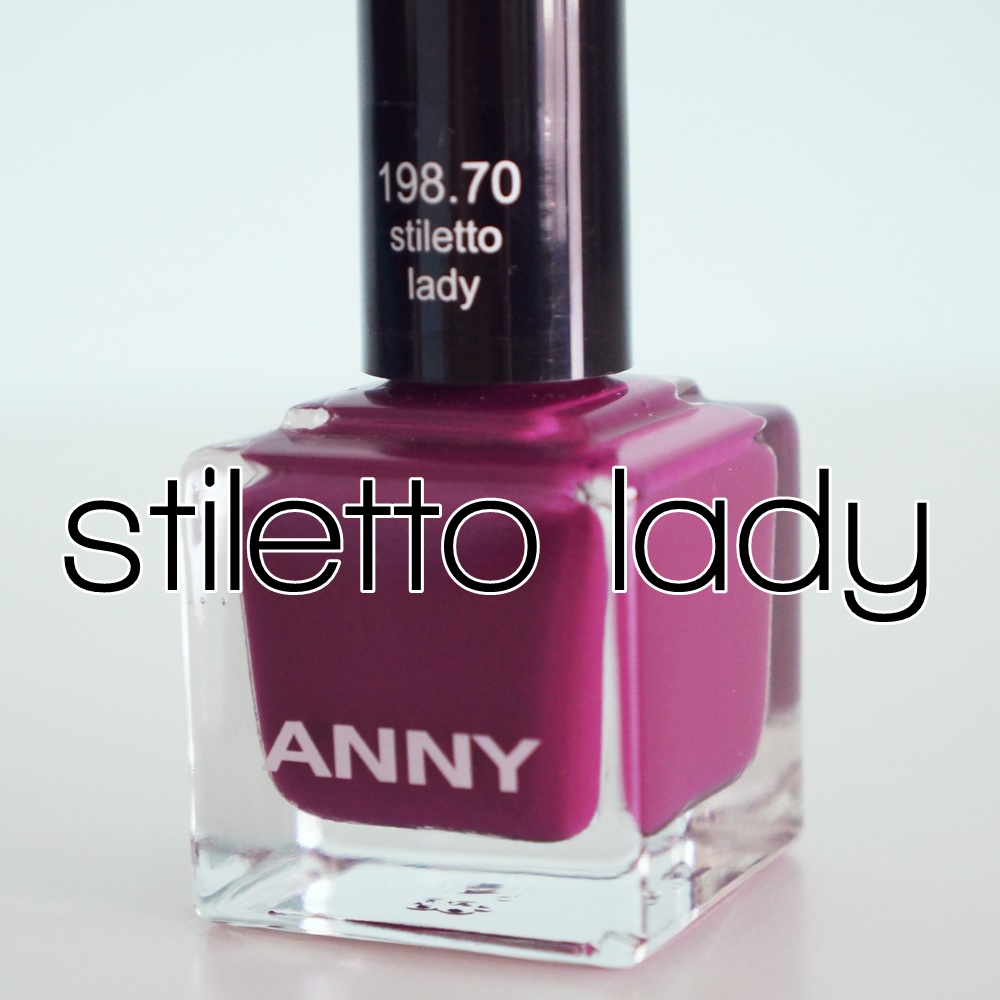 While I don't like red nail polishes nor owning one, I do enjoy pinks, purples or rosy colors. And then there's also this beautiful aubergine-colored nail polish: stiletto lady by ANNY (#198.70). I already bought it (and also took these photos) back in spring, on the same day I bought ANNY's paradise on earth at Douglas, but never came to show it to you. I think this is just a perfect color for the upcoming fall, so I'm using the opportunity to write about it now.
I'm honestly not into fall fashion or colors. Every year at around this time I always get depressed about all the gray and brown clothes looking at me from the shelves at stores. Normally I wear the same type of clothes throughout the whole year, just with different types of layers (I really do more or less… Maybe I'll write about that soon), but sometimes even I want to be a bit more seasonal. If I do, I always try to incorporate colors like dark blue, dark blue-green, mustard yellow or wine red/aubergine to brown or gray (Examples: Here and here).
I think this nail polish is a perfect example for a not boring, but autumnal color. You may also use it for any other season of course. It really has a great coverage (one layer is good and two is perfect) and a beautiful shine, even without any topcoat.
And the best thing about this shade is: It's a regular color, so no limited age-old nail polish I found by accident, never to be able to buy this color again. I'll definitely wear it some more this fall.
Which is your favorite fall nail polish color?