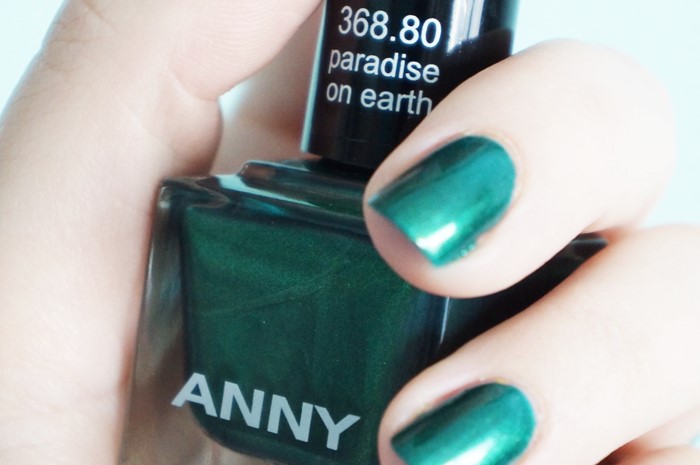 15 Apr

paradise on earth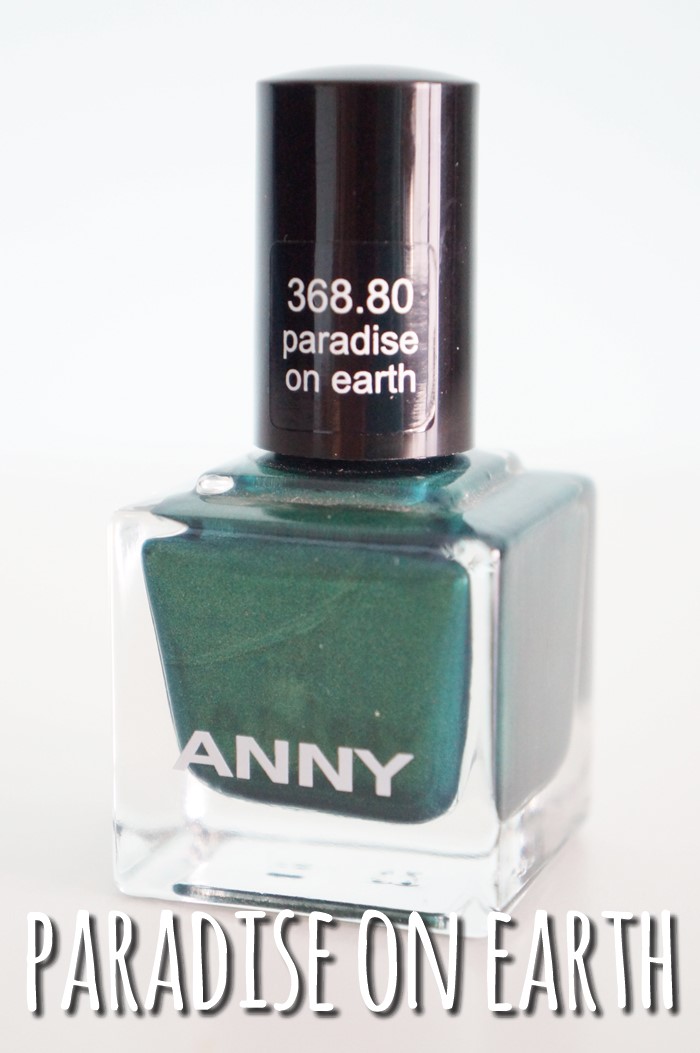 At least once every week I have to decide which nail color I want to use next. And since I'm very bad at decisions, I always ask Tom to help me pick a color from my big collection (in fact it's even bigger now, I have more than 60 different colors!). One month ago I asked him again and he chose green. Perfect for the upcoming St. Patrick's Day! Well, this was when I just realized that the only green nail polish I own would be essie's "the more the merrier", a bright grassy green, which just didn't suit my mood at all. So I just decided to look for a new green. And this is not as easy as it might seem.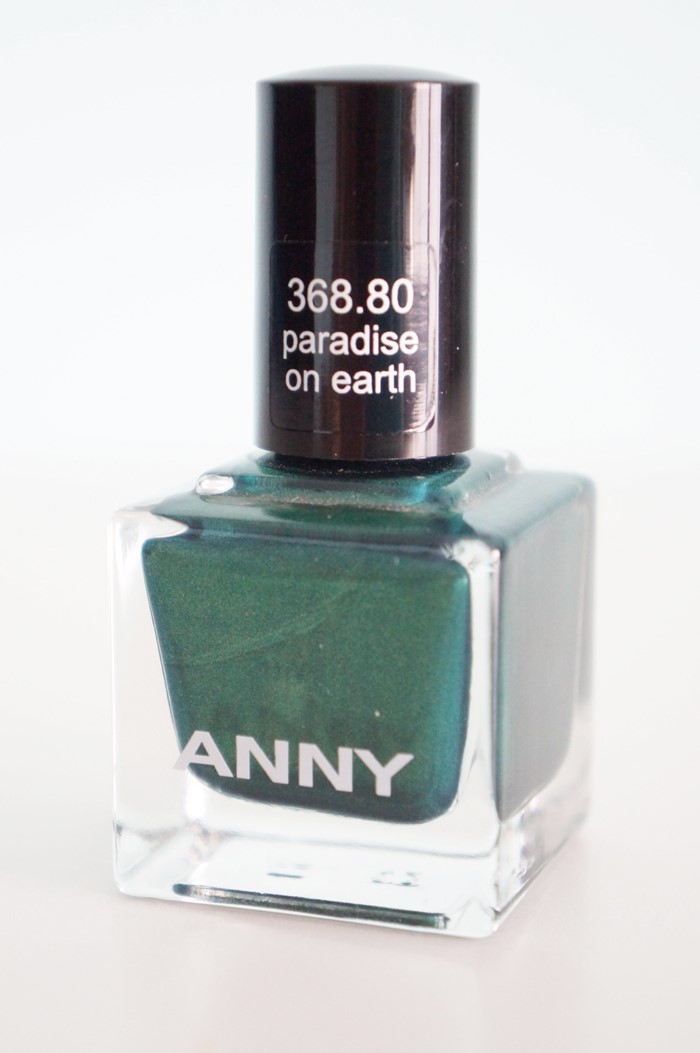 I went to different stores to look out for a really nice green, but all greens I found were just those cheap and bright looking greens, but I wanted something else, something new for my collection. When I was checking out a Douglas Store, I found this really cool metallic forest green shade by ANNY, 368.80 paradise on earth. I really liked it, so I just bought it. Later at home, I found out, that this is not one of the standard colors, but in fact from the limited X-MAS UNDER PALMS (2012!) collection, which does make sense somehow. It actually looks like the color of a Christmas tree!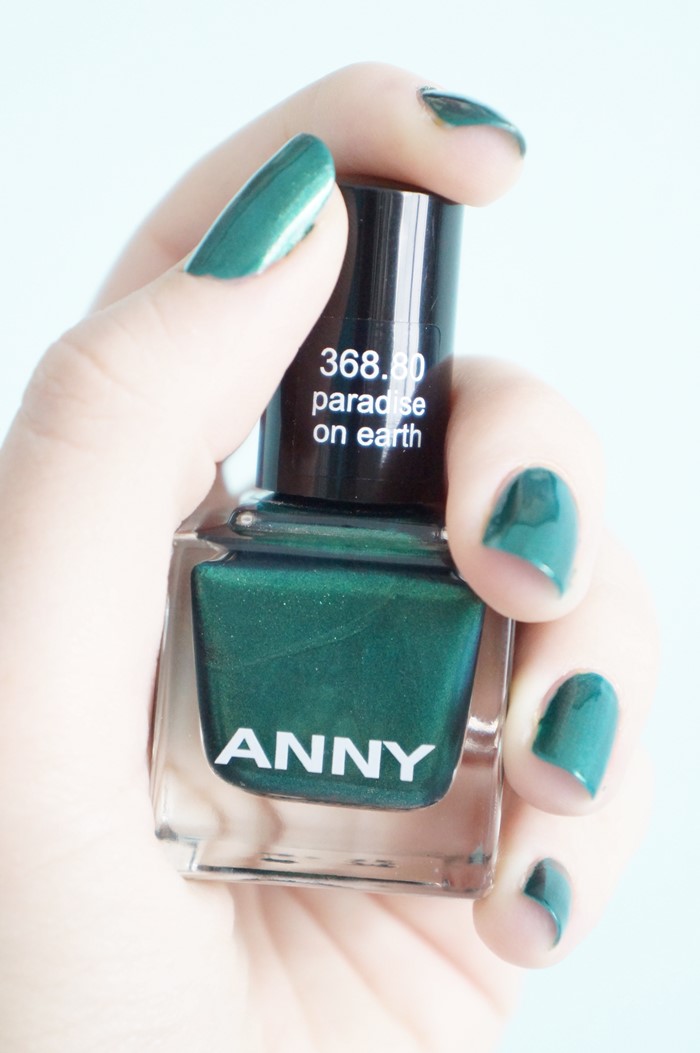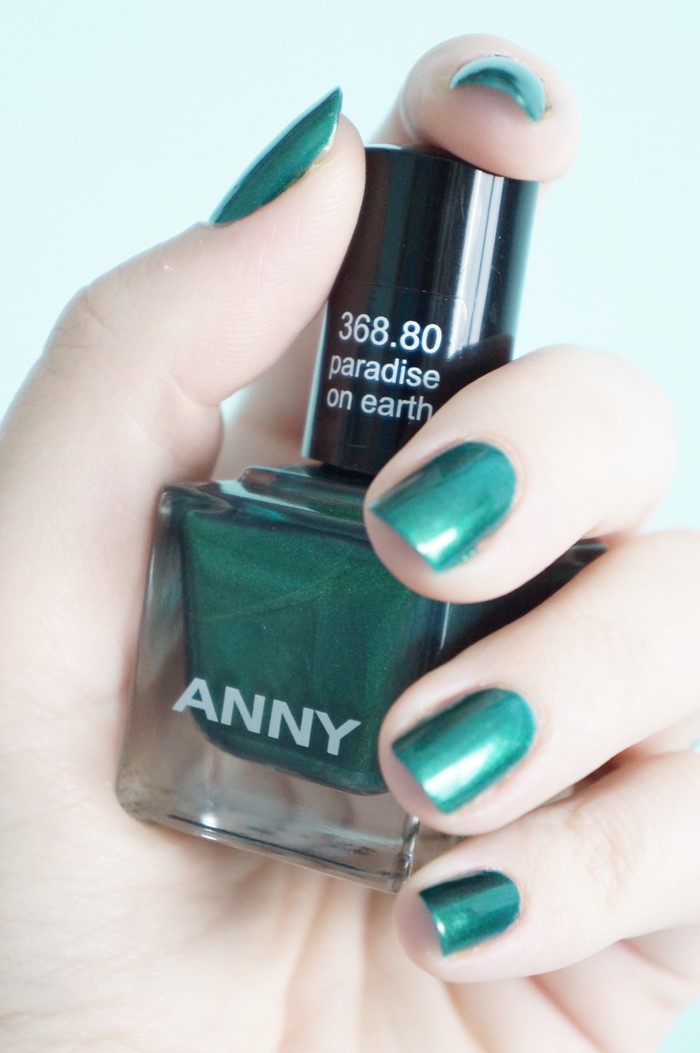 Even if this nail polish is already more than two years old (or so it seems…), it's really nice. The finish is great, with only one layer you already get very good coverage, but with two, it's even nicer. The color is very shiny and pretty.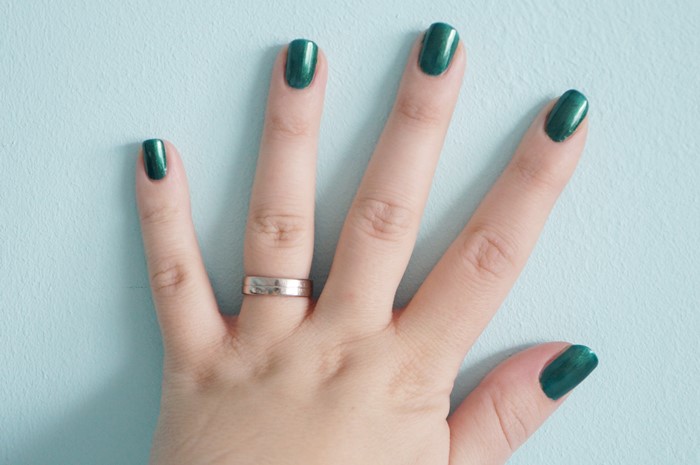 I'm not sure if you can actually get it anymore, but perhaps you are lucky like me and still find it somewhere. Or maybe do you know of any good alternatives to this one?