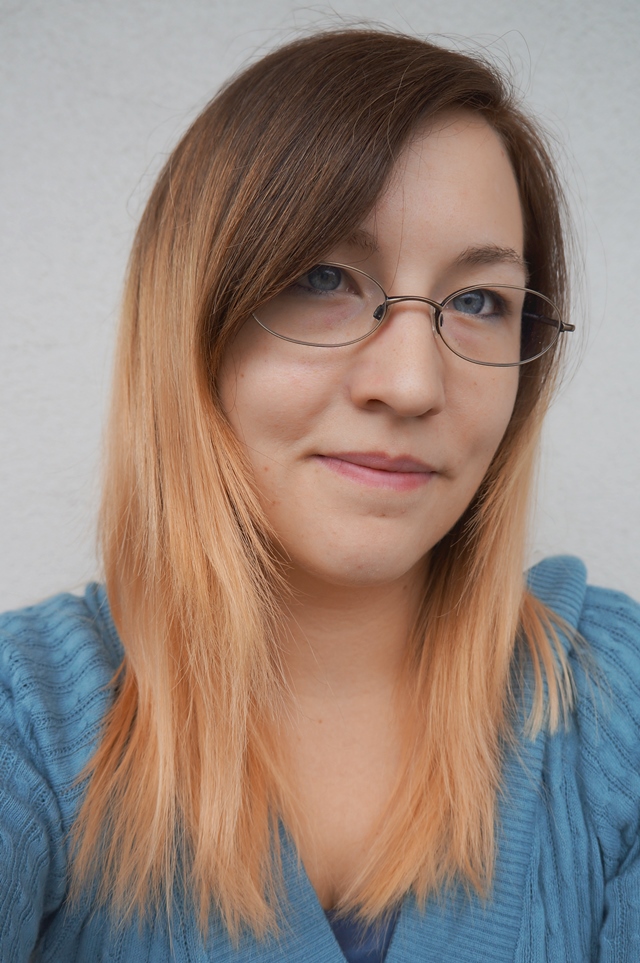 28 Aug

Copper & Strawberries

So last Friday it was finally time to get rid of my moss-green hair. I loved the hair while it was still turquoise, but when it turned into a strange green and just wouldn't get off (after 3 months, can you believe that? I supposed to stay 6-8 hair washes) I decided that there has something to be done about it.

I really would have liked something bluish next, but since we're not allowed to have unnatural hair colors at work *sob*, I first thought about going all out blonde. I really liked the color of my Asuna wig (you can see it here), so I made my decision to get that color.

I again visited my favorite hairdresser young style. I told my hair stylist about my plan but she advised me to get a darker color at the top again, because I might look too pale with just blonde hair. I first chose a really cool strawberry blonde color for the ends and then we looked for a matching brown color and found this light copper brown.

After 3 hours of bleaching, coloring all the different parts of my hair and cutting I finally looked like this: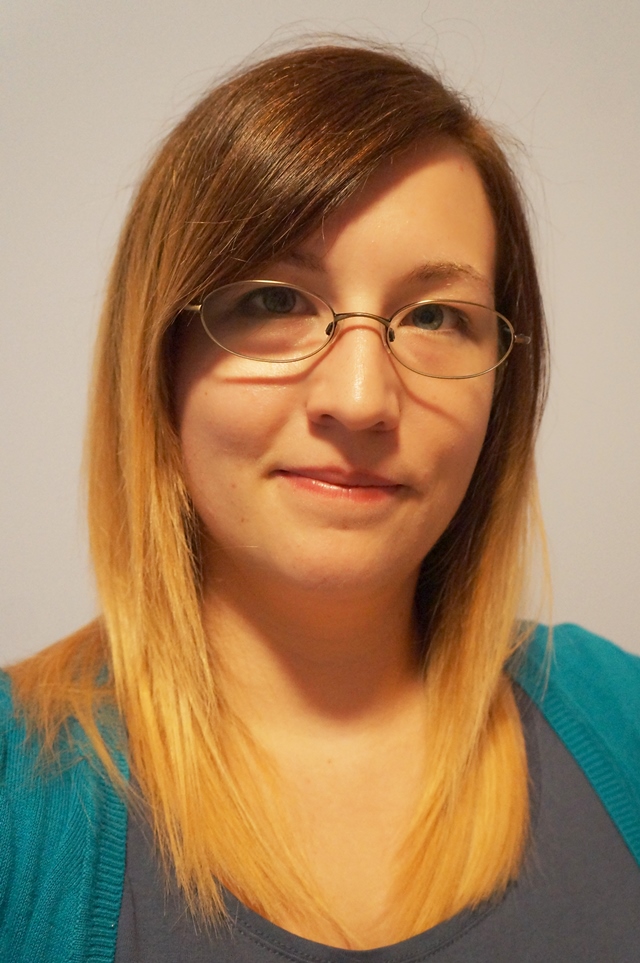 This photo was taken in the evening inside with unnatural light, but the color looks completely different in natural light: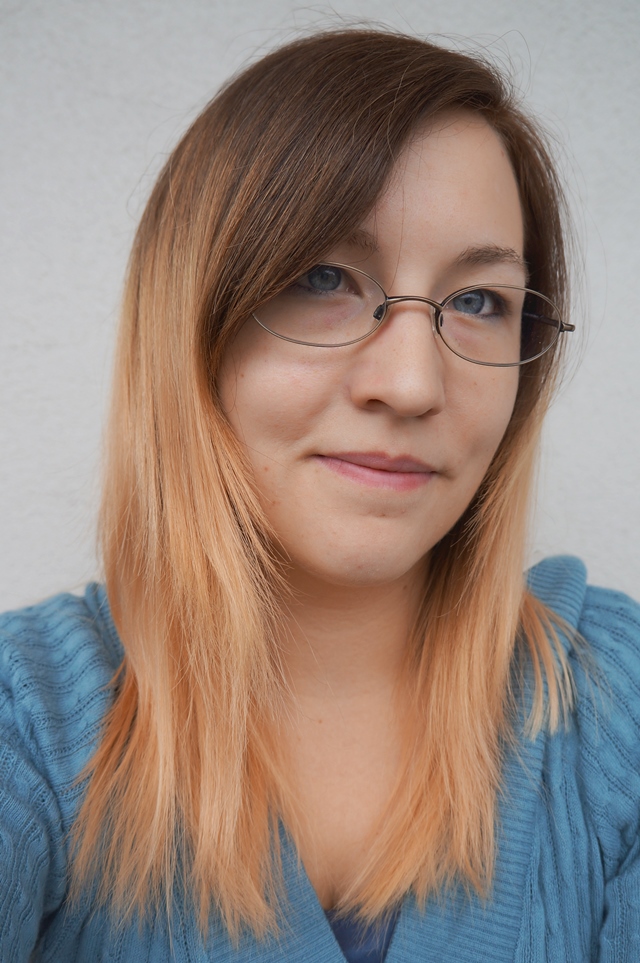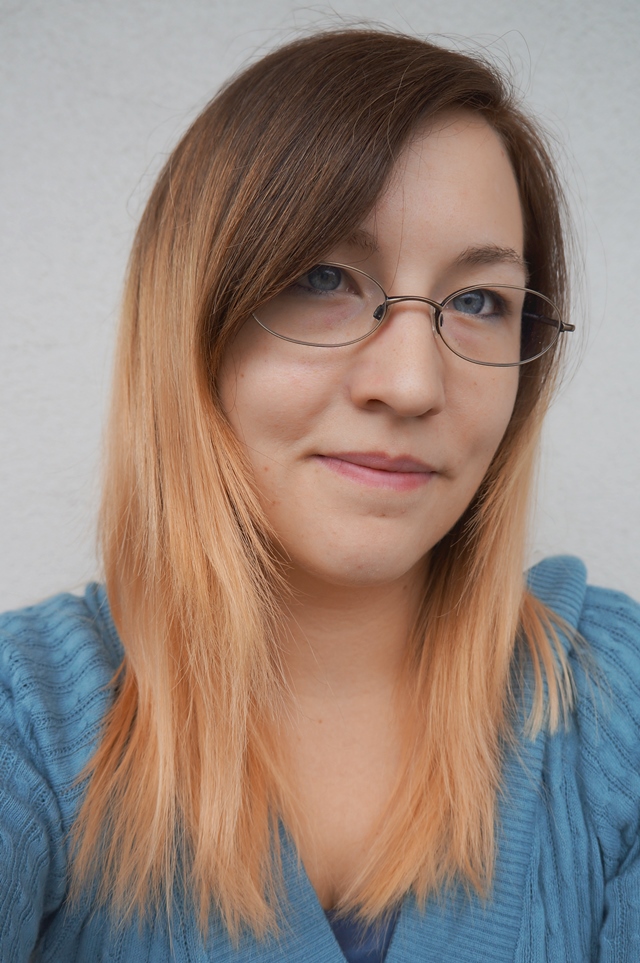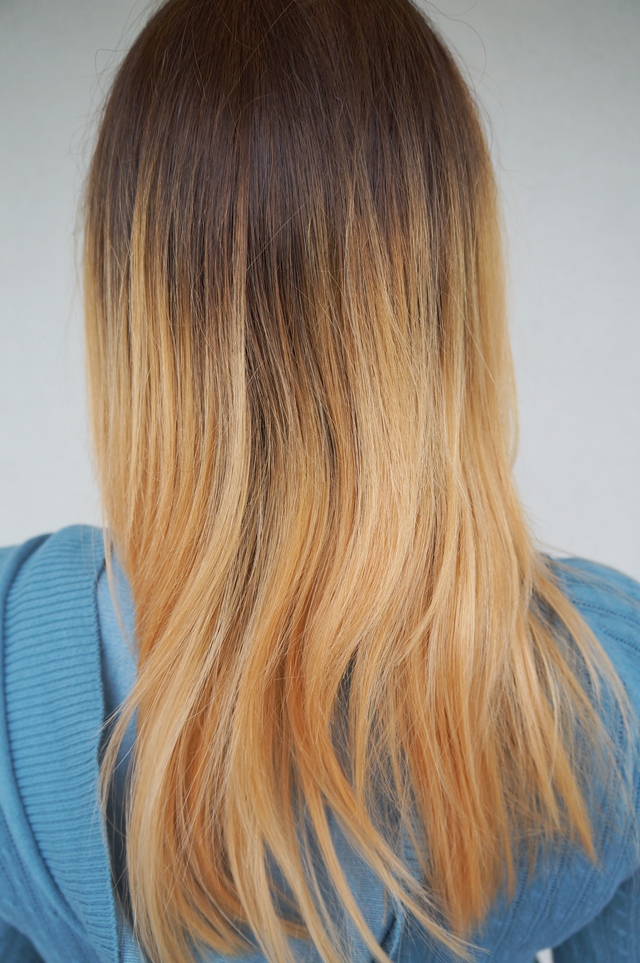 And even those two photos don't do any justice to the hair color. It isn't as pinkish as the above photo and not as yellow as the photo below, it's just somewhere in between those two photos. Unfortunately we didn't really had any sun since then. Well that's typical: Every time after I get my hair done there is rain for the next day(s). Just my luck >.<…
As for a more natural hair color I really love it, because both of the colors are quite unique and the ombre effect really came out great again.