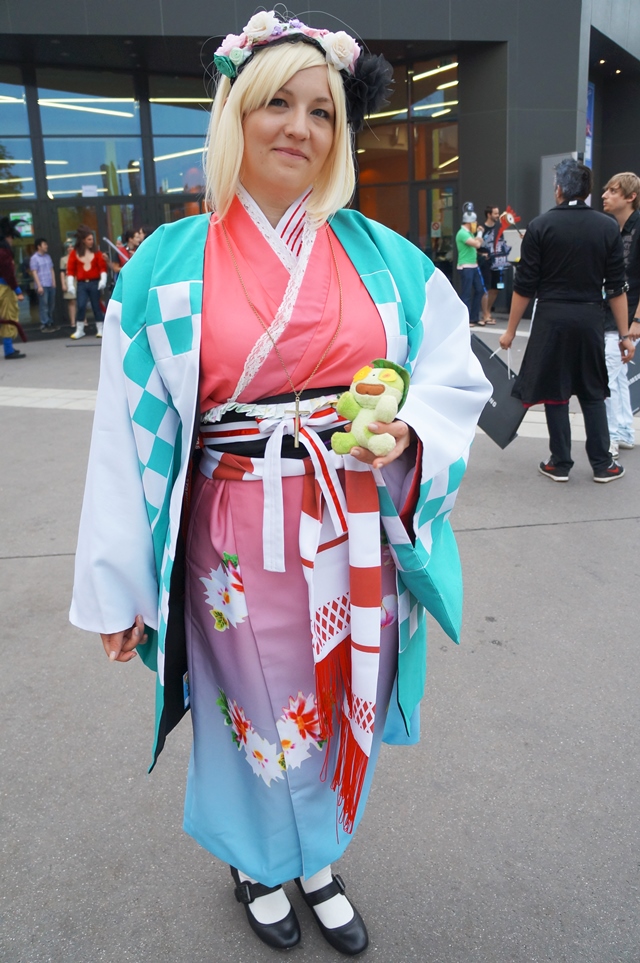 11 Aug

AniNite 2013 – Friday

This weekend on friday and saturday we've been to the AniNite, the biggest Anime & Manga convention in Austria.

Unlike prior years, this year Tom and me actually planned some partner cosplay. For Friday we decided to go as Rin and Shiemi from Ao no Exorcist. Even if we didn't make our costumes ourselves, there were so many things to think of and prepare, but in the end it really paid off. Well, we haven't had any problems with our AoEx cosplays at least, and I'm so happy how perfect and cute the costume and the wig is. I even got a really cute Nii-chan plushie together with the costume.

Unfortunately I don't have a good photo of Tom's costume, but here's what mine looked like: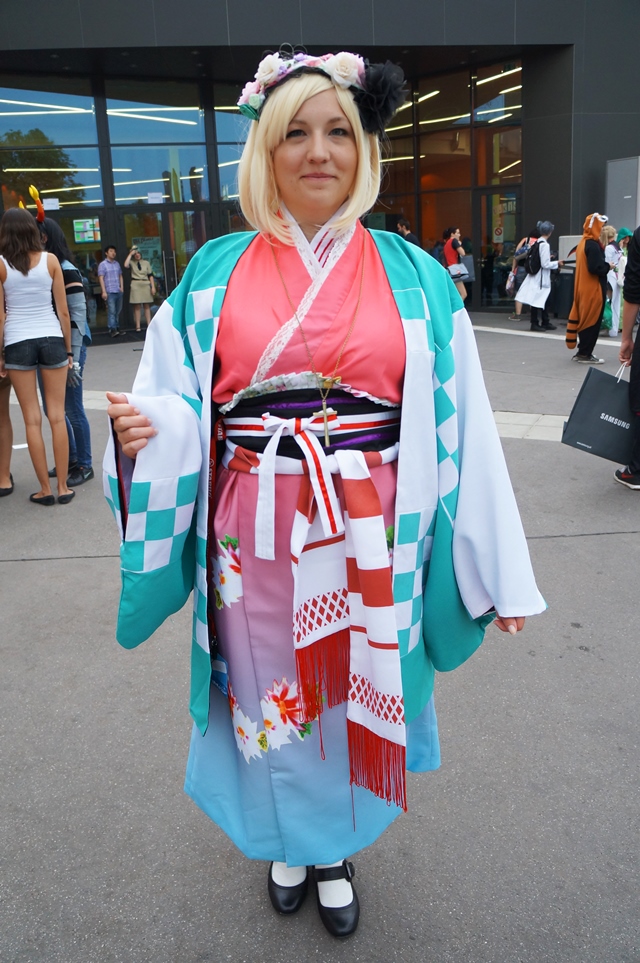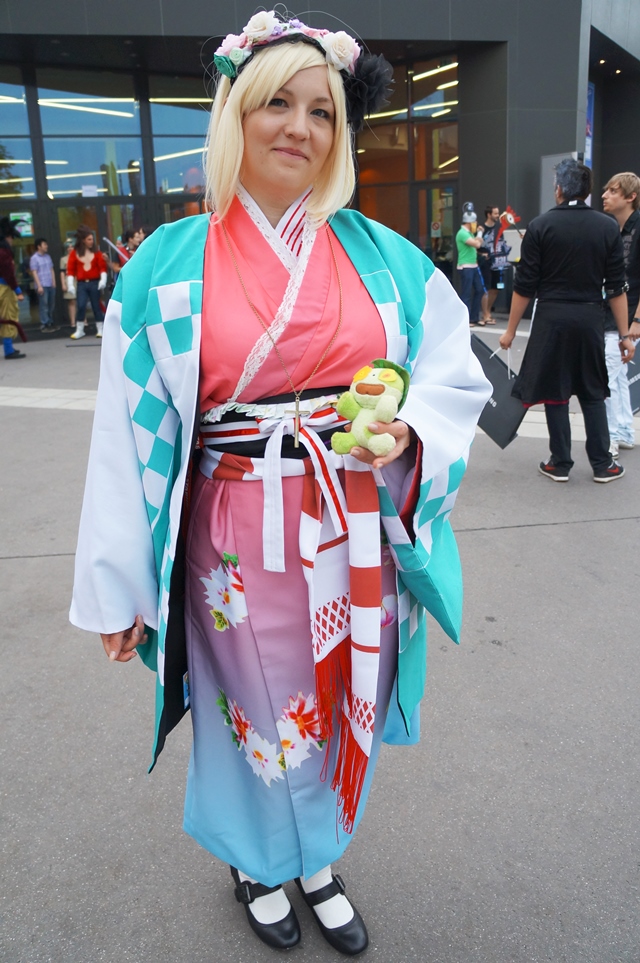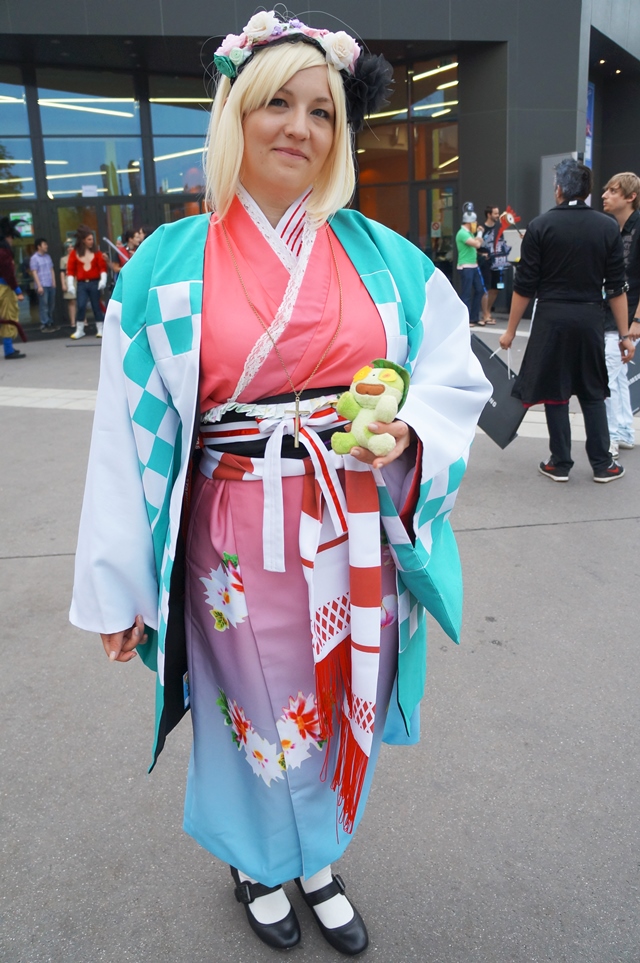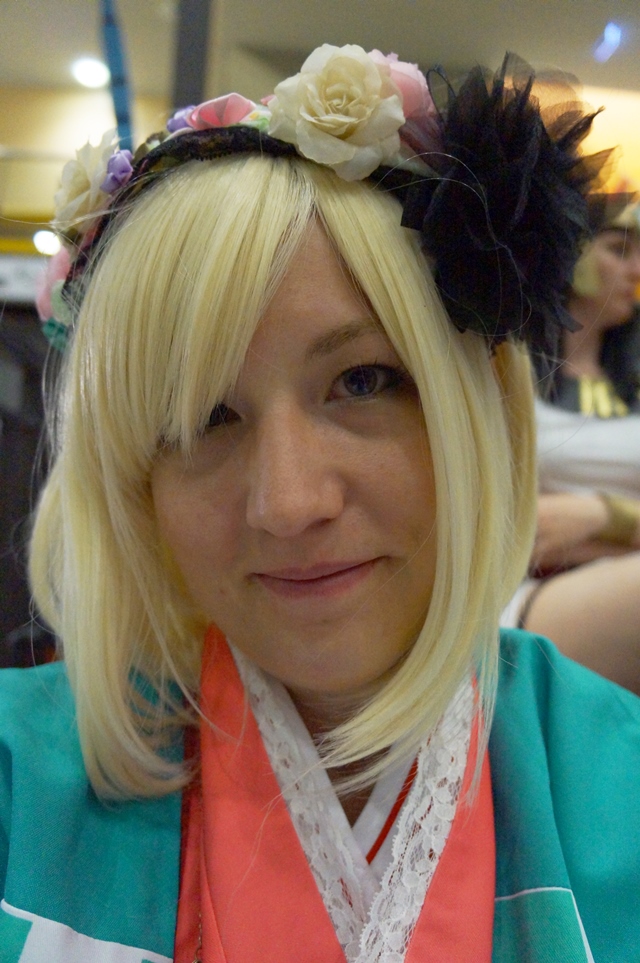 costume (including the kimono, belts, headdress and Nii-chan): cosplayfly @ ebay (I added some flowers from different claire's flower hairclips to the headdress to make it look even cuter)
wig:
Rulercosplay.com
white knee socks:
Forever 21
black shoes:
Ariane @
Deichmann
cross necklace:
claire's
fake eyelashes:
Wimp'rs by Fing'rs Nr. 70005 @
Bipa
nail polish:
essie #015 sugar daddy  
Here are some photos from the new location: The Multiversum in Schwechat. You could reach it pretty easily by the high-speed railway, but on the other hand there were only two trains an hour, so if you've been unlucky (like us), you had to wait pretty long for the train to arrive. From the train station it was only 2 minutes to the convention hall.
The main hall (as you can see in the following photos) is really big, so everyone had a place to sit and a chance to see all of the competitions and program. Unfortunately it was a little bit dark inside, so it was pretty hard to take some good photos there. All other rooms were easy and fast to reach (so you didn't have to run minutes from one end to another), but there weren't that many rooms either.
The catering was pretty good. A half litre of any soft drink was only €2,00 and the food selection and prices were okay as well. I just missed the maid café from last year, where you could get some onigiri and bubble tea.
This year I was really disappointed by the video game room. They only had one DDR, Just Dance 4, Sony All Stars Battle Royale, many Smash Bros. Melee for the competition and that's it. No other games like the years before like Mario Kart or any other fighting games. So sad ;_;…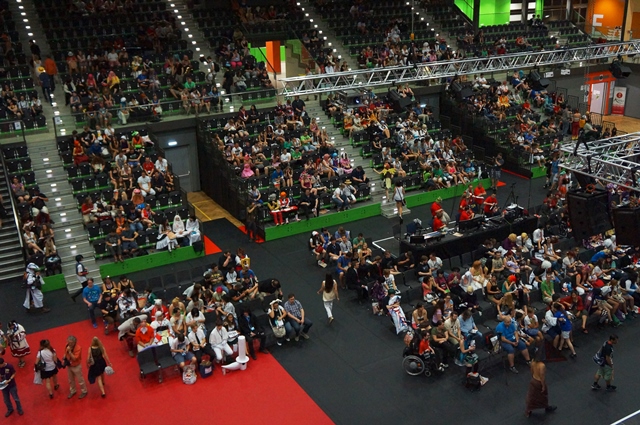 A very big plus were the shops this year: The room was big and light and there were more shops than ever before. In my opinion, they also had much more varied and better quality goods than before. We bought many nice things which I'll show you in another blog post. But here are some impressions from all the shops: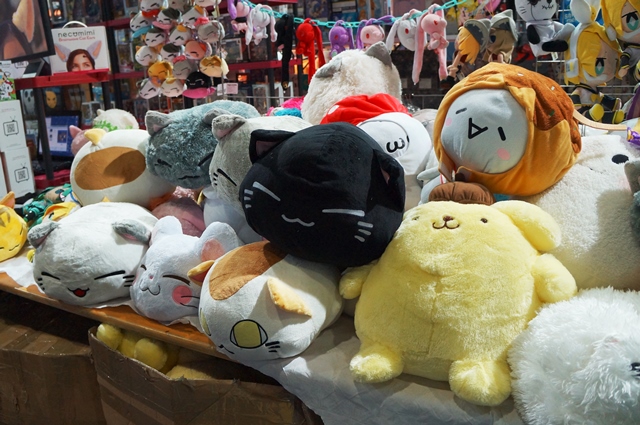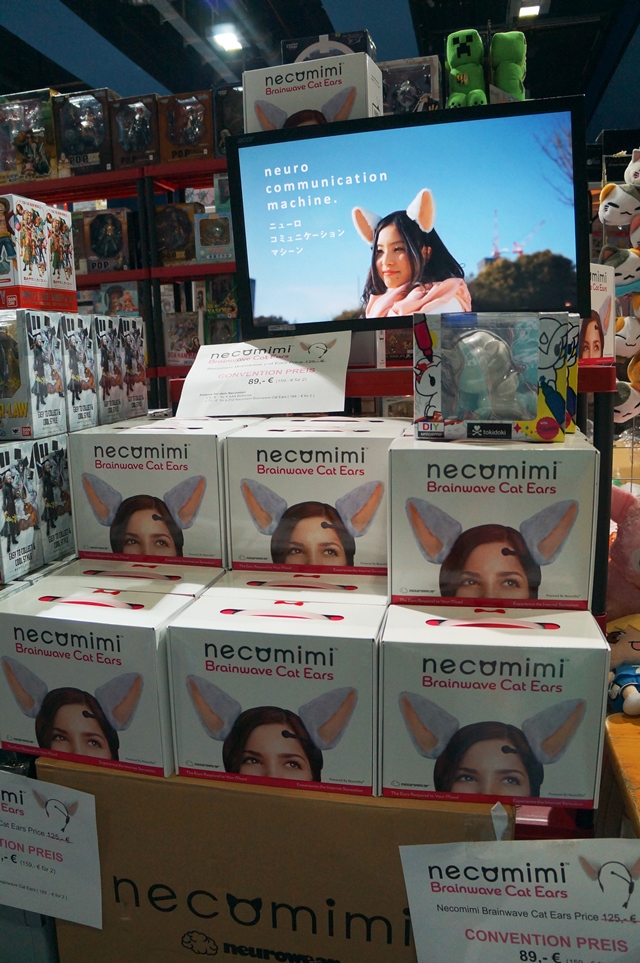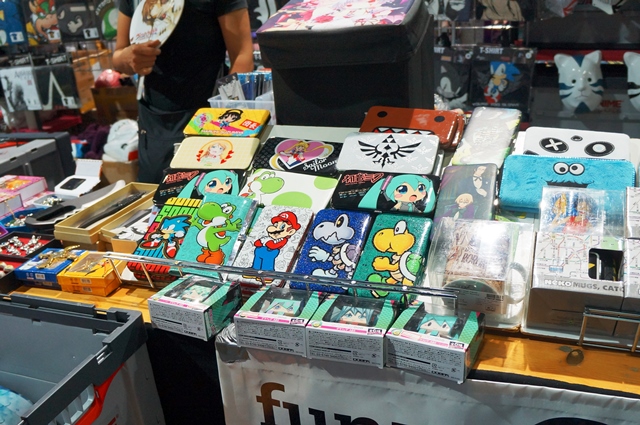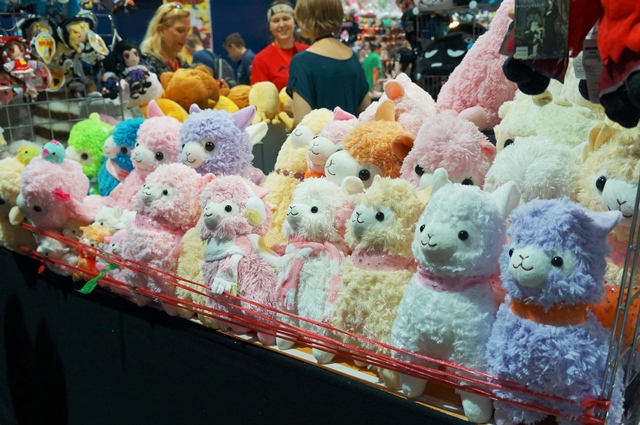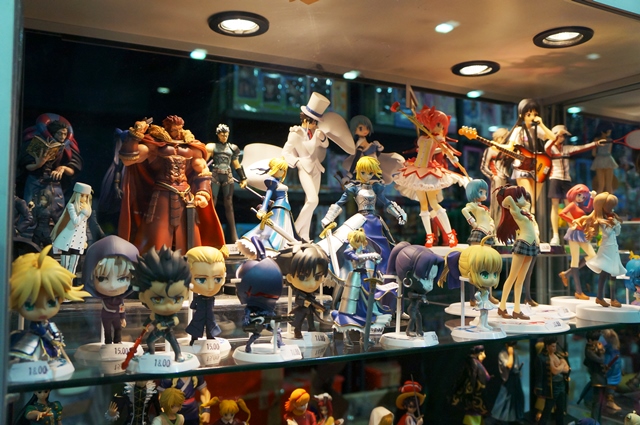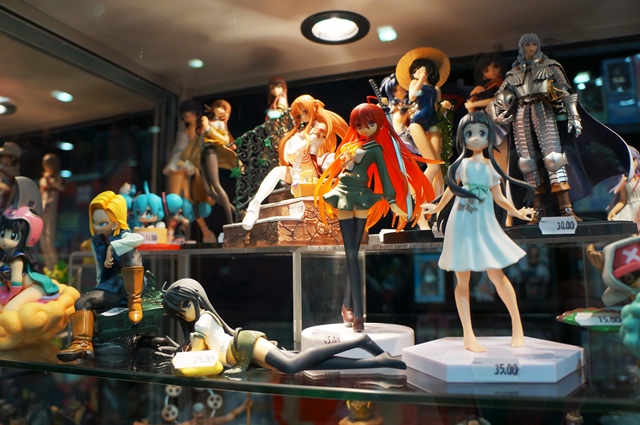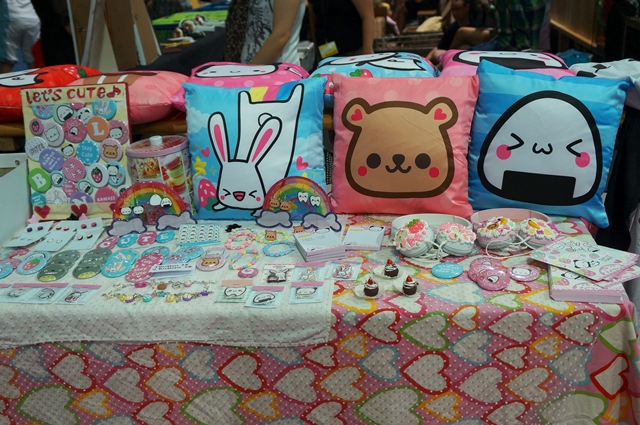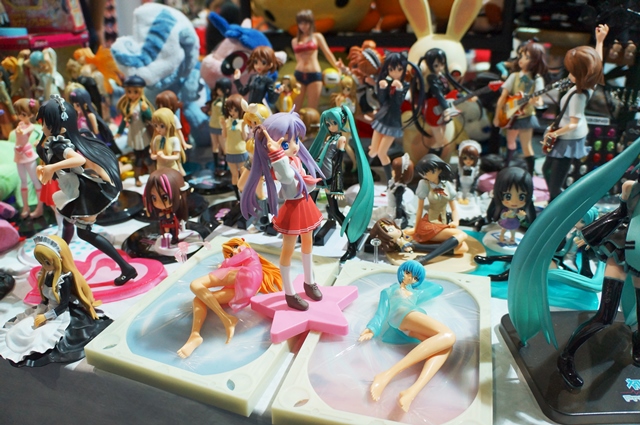 So many cute and colorful goods! It really was like paradise for me!
If you want to see more photos from Friday, you can find them here on my Flickr. In the next days I'll also show you our cosplay from saturday, as well as some photos of the best cosplays I took this year.
Have you been to AniNite or any other Anime & Manga convention in Austria yet?