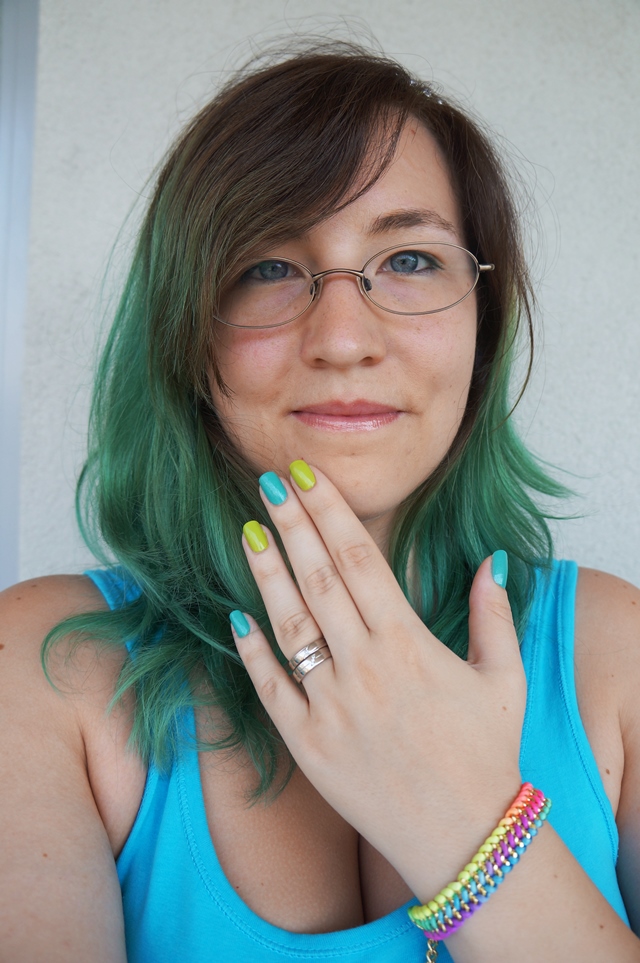 20 Jun

Flashy Neon

Wow, it's gotten really hot here for the last few days. Each day was over 30°C! After the long and terrible winter and the cruel spring this feels completely different. The change is pretty harsh, but even if it might be a little bit too hot without air-conditioning, you have to enjoy it while we have sun at least. You never know, when the weather will be bad again. The weather forecast predicts rain again for next week >.<. So I'm really happy to be on vacation again for a few days this week!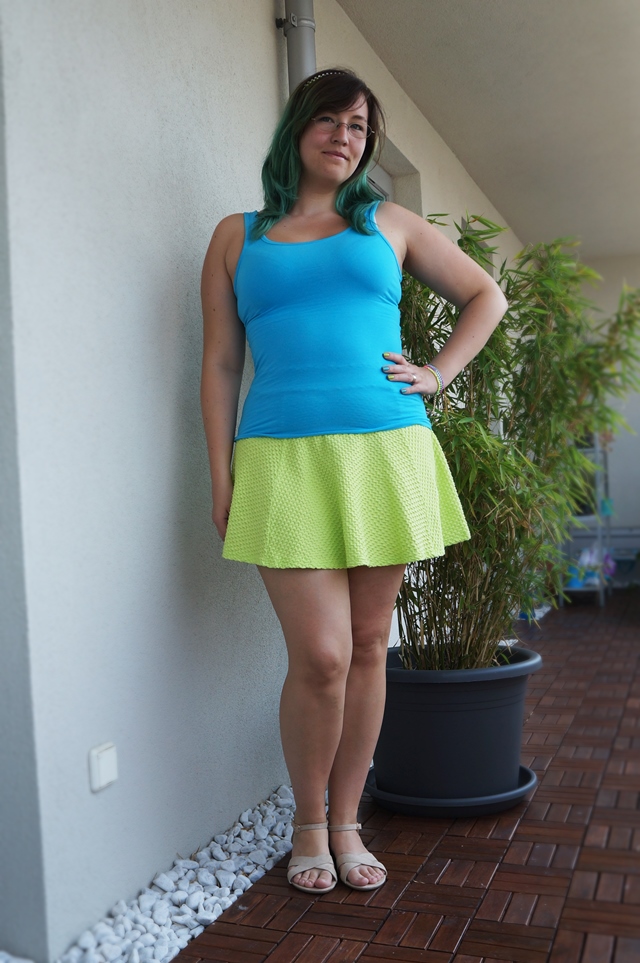 top – H&M/Divided (only €2 on sale)
neon green skirt – H&M/Divided
nude sandals – Graceland via Deichmann
headband – claire's (only € 3 on sale)
neon braided bracelet – Bijou Brigitte
nail polish – essie #266 naughty nautical & essie#265 the more the merrier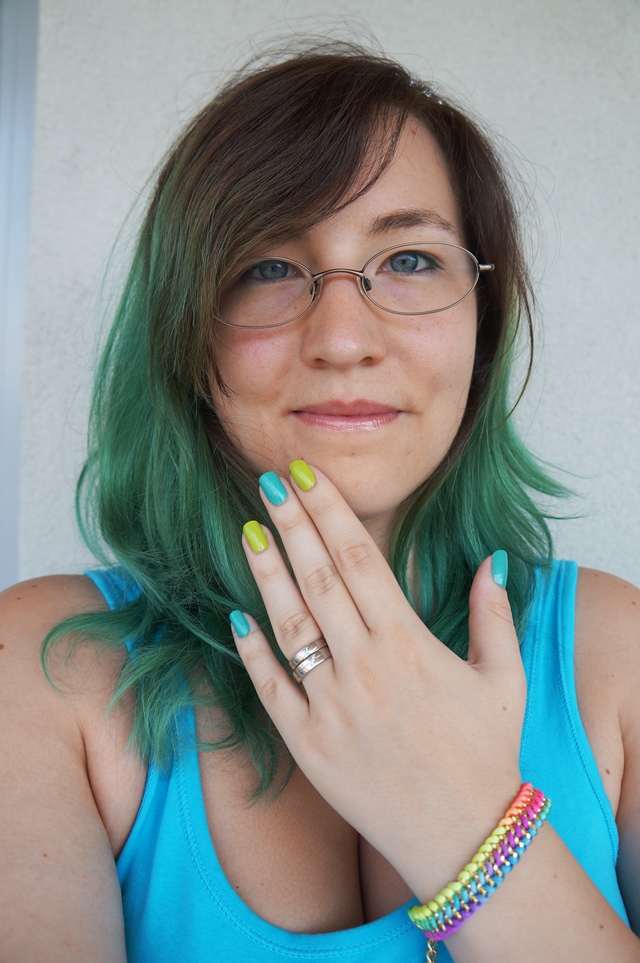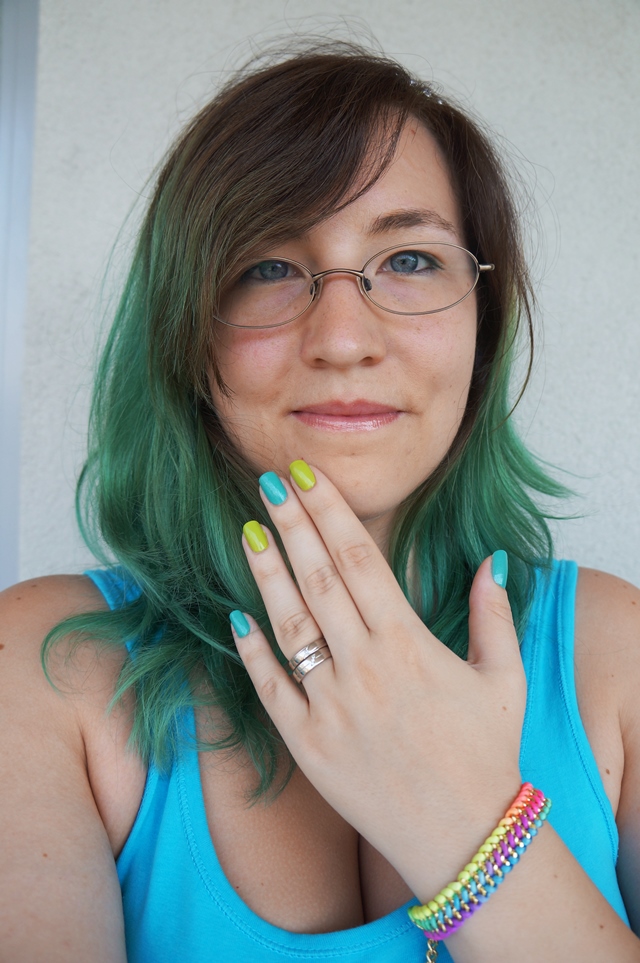 I created this outfit with both of my new nail polishes in thought: naughty nautical (#266) and the more the merrier (#265) from essie's new summer collection; when I thought both bottle standing in front of me I just thought that this is such a great color combination, that I have to use both at the same time. I also bought this prefect matching lime green skirt from H&M not long ago and threw on a simple blue tank top. Very flashy! I'm really happy that I got some tan from the last two times I went swimming.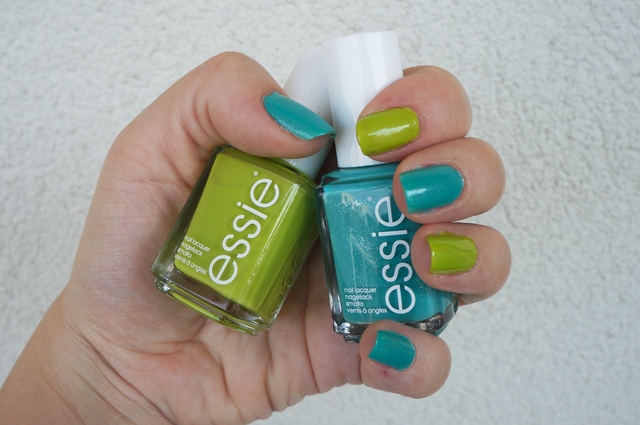 naughty nautical is a beautiful blue-green with some shimmer in it. Totally reminds me of the sea! And the more the merrier is a trendy neon lime green. It's my first real "green" nail polish, but I really like that shade. Even if you have to do two layers minimum, because it's kinda transparent.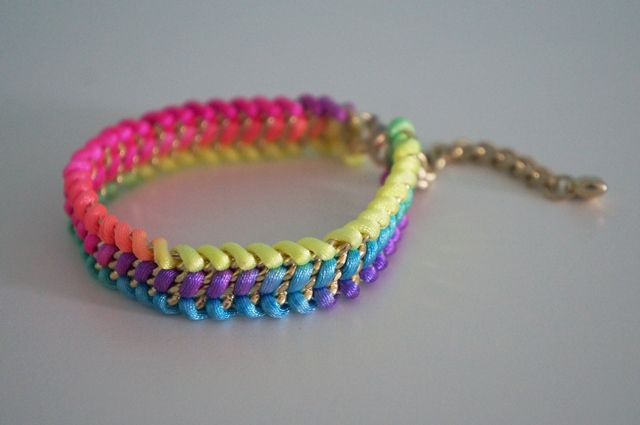 Then I bought this rainbow-colored braid bracelet from Bijou Brigitte, because I didn't have any neon accessories yet. It's perfect with all this neon colors combined in just one bracelet. Very versatile!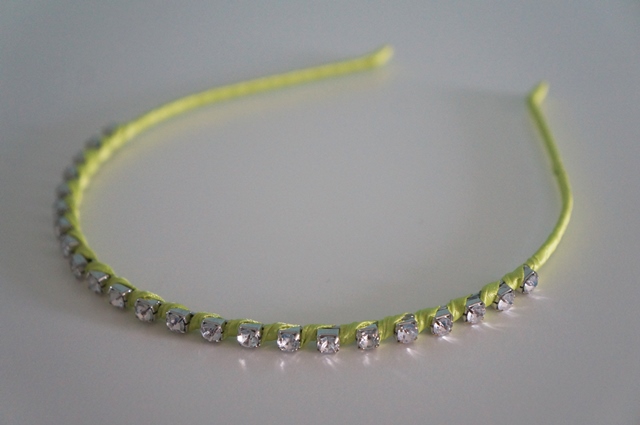 Luckily I also found this cute and perfectly matching headband with crystals on sale for only €3 on sale at claire's yesterday!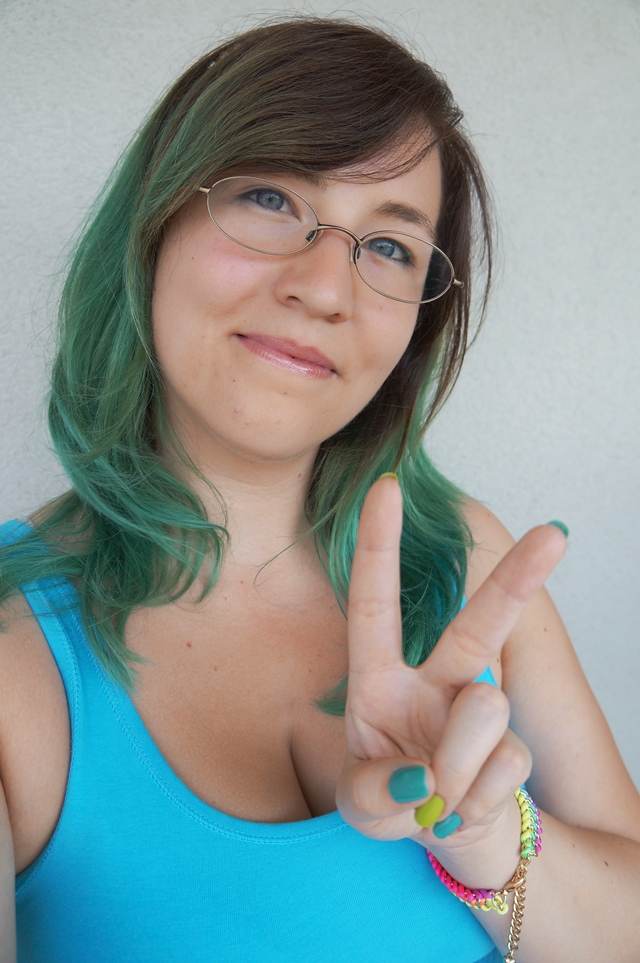 I hope you enjoy this summer as much as I do! Have a great day everyone!