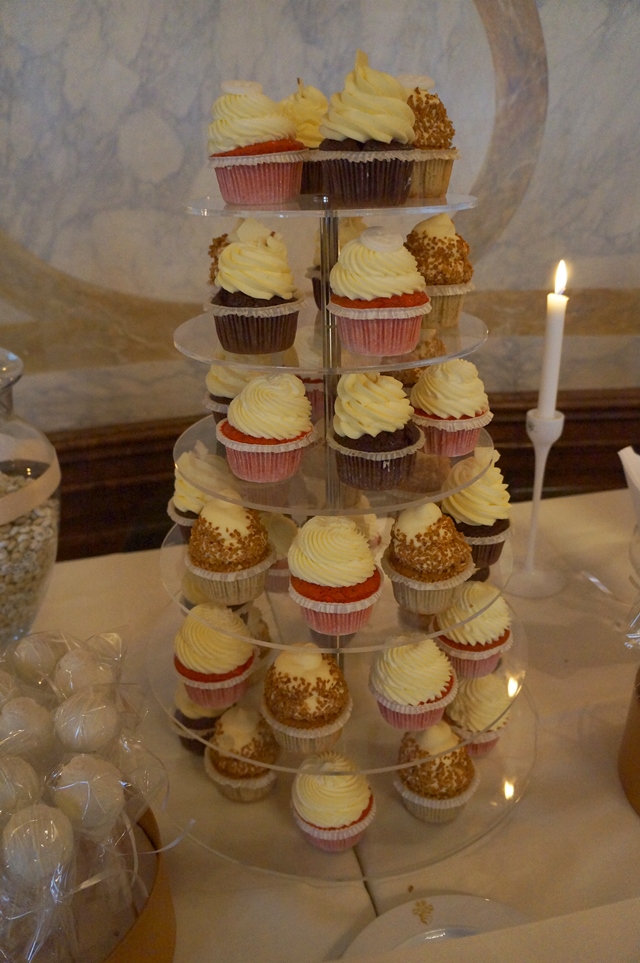 31 May

Wedding Time

Hi everyone, I'm back from my vacation in Hannover again. I had a great time finally visiting my family again, but before I tell you about Hannover, let me first tell you about the beautiful wedding I've been at, just one day before our flight was booked:

Tom's best friend from school was getting married and we were invited. I was a little bit nervous, because I know he is a perfectionist, and me with my new hair color and I also didn't know really anyone except for him >.<… But it was a perfect wedding! So cool and fun and not a bit traditional. You could really feel that they are geeks as well. Here are some impressions: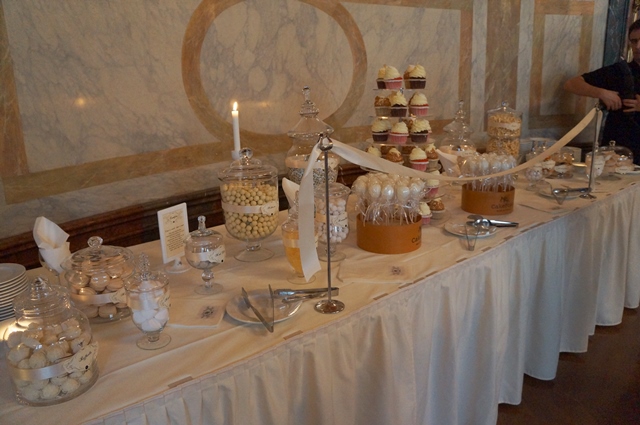 The CandyBar. We could even take some of the sweet home with us (they prepared 1 pound of sweets for everyone, wow!).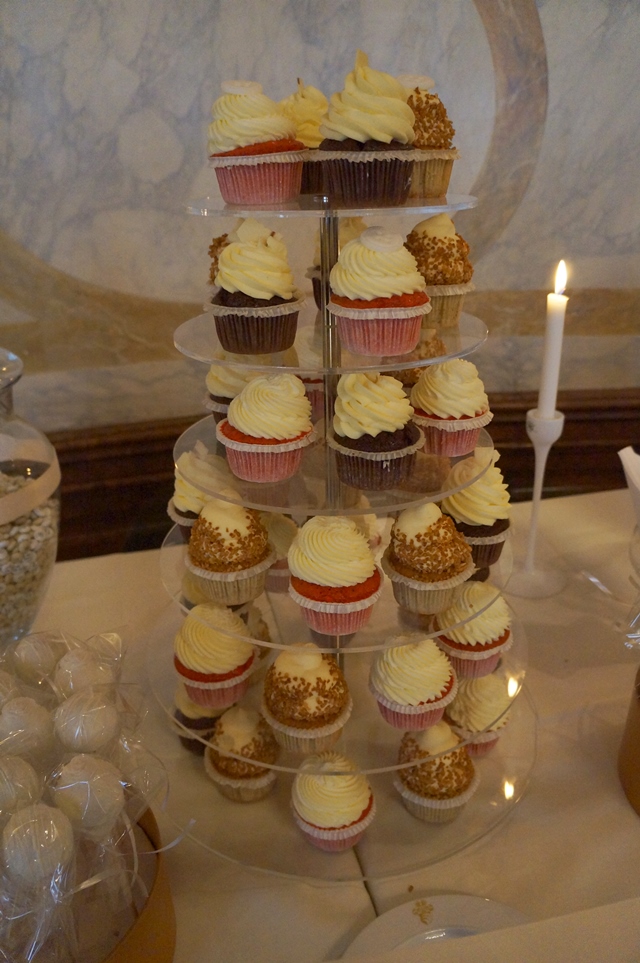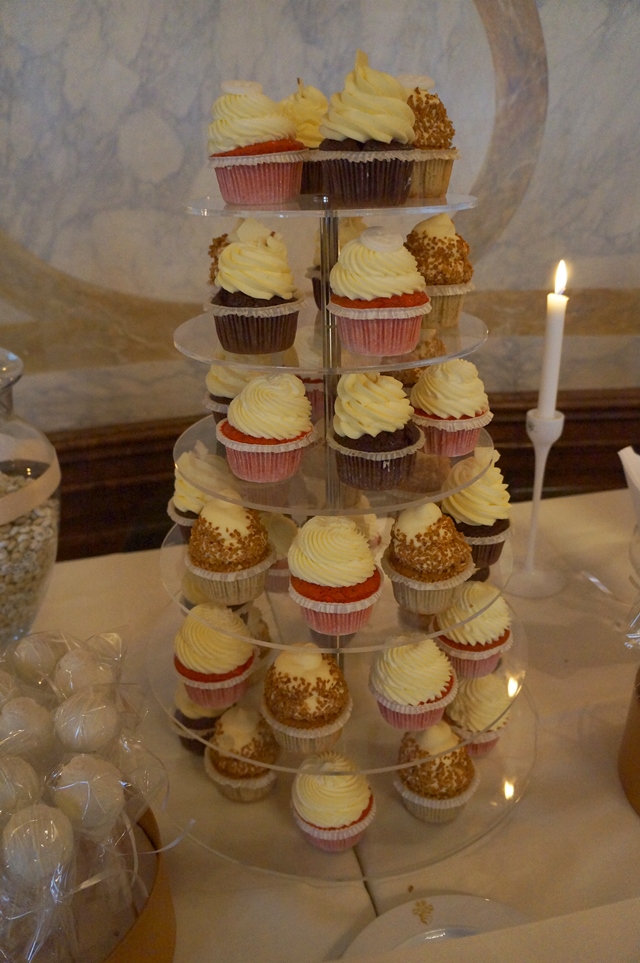 The delicious cupcakes. If I hadn't been so stuffed I would have eaten another one. They were great! I tried a chocolate one!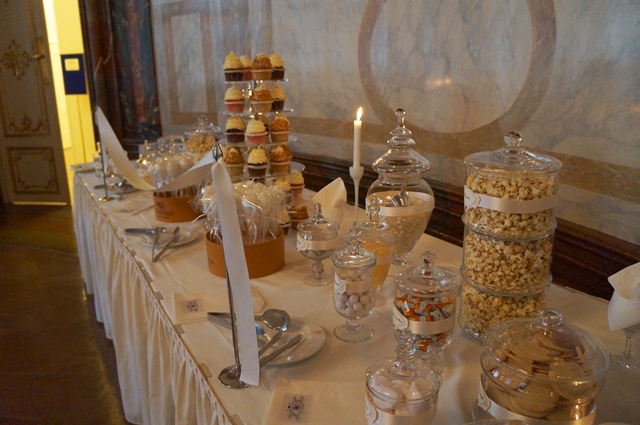 Popcorn!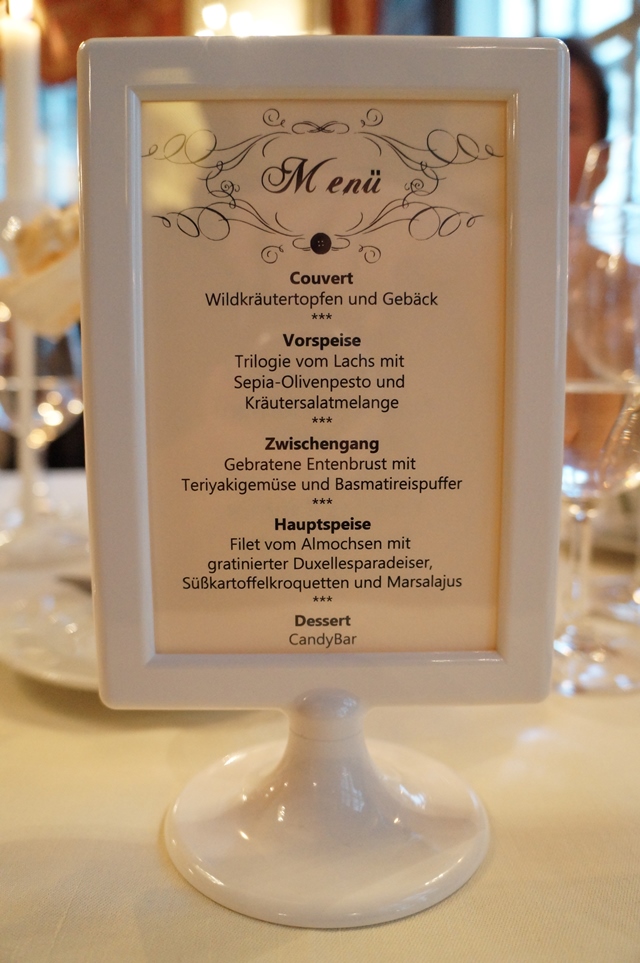 The menu: I really loved the salmon and the sweet potato croquettes!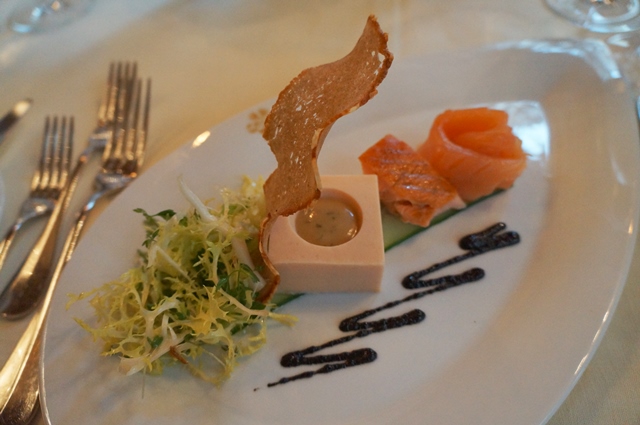 Trilogy of salmon with sepia-olive pesto and a variety of salad. I love salmon!!!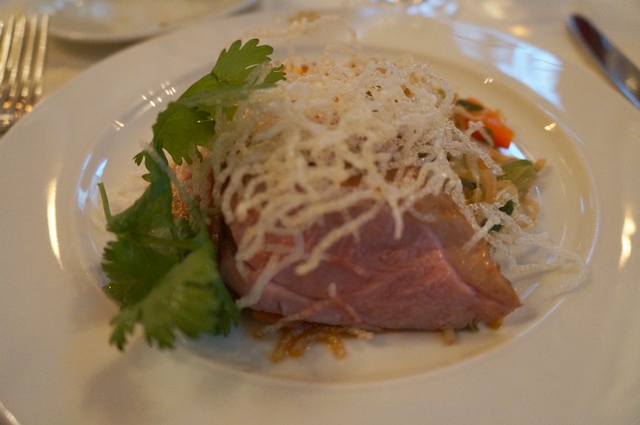 Fried duck breast with teriyaki vegetables and basmati rice fritters.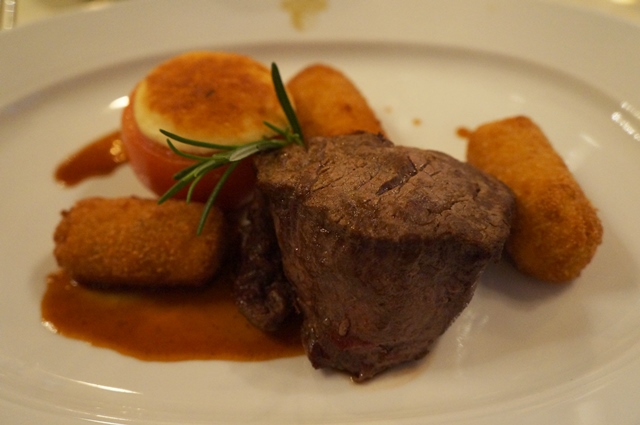 Mountain ox filet with duxelle tomato, sweet potato croquettes and marsala jus.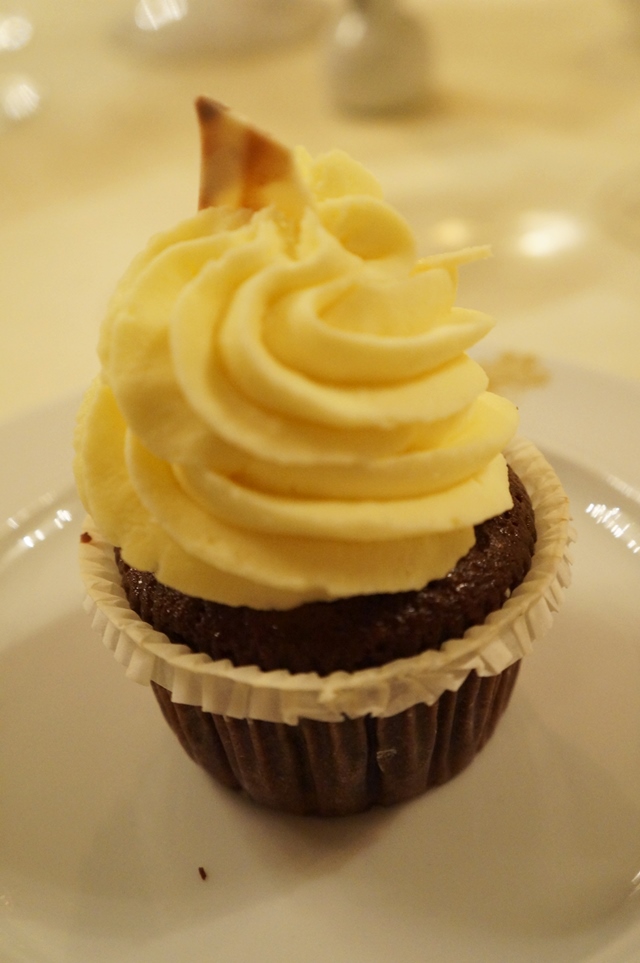 Delicious Cupcakes!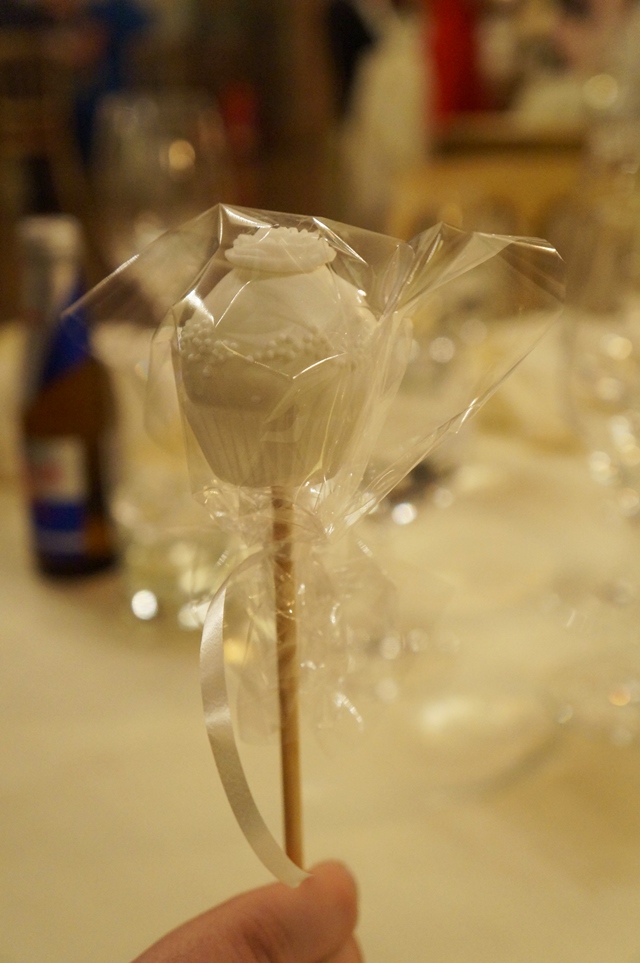 Wedding Cake Pops!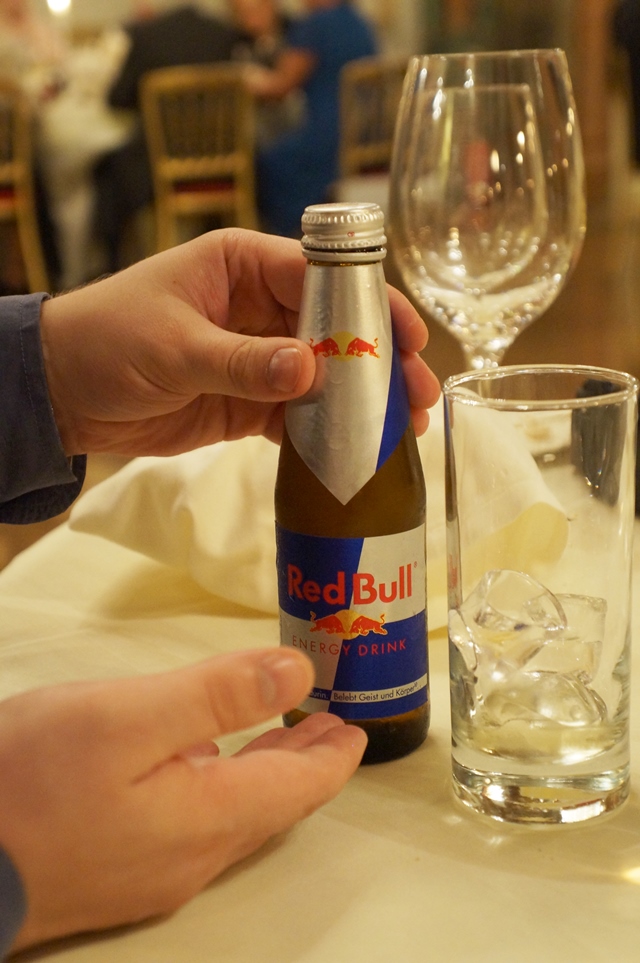 A geeky wedding without Red Bull? No way! They had something for everyone!
And here's a look at the location – Palais Daun-Kinsky: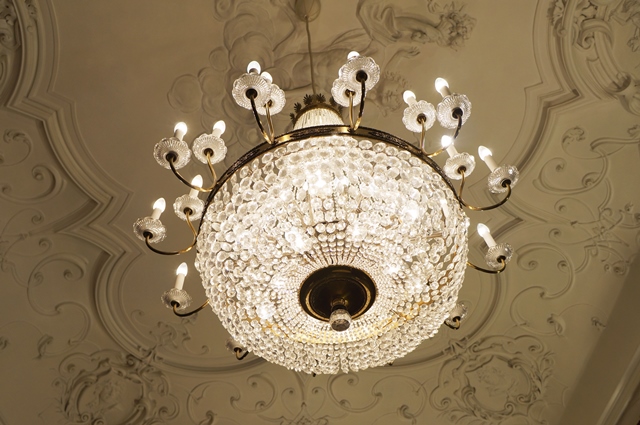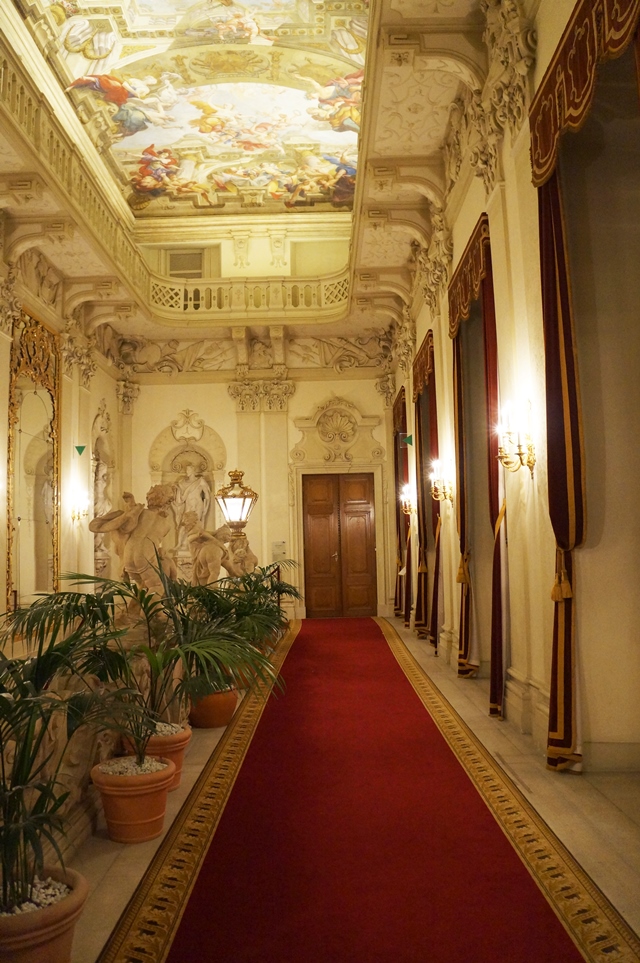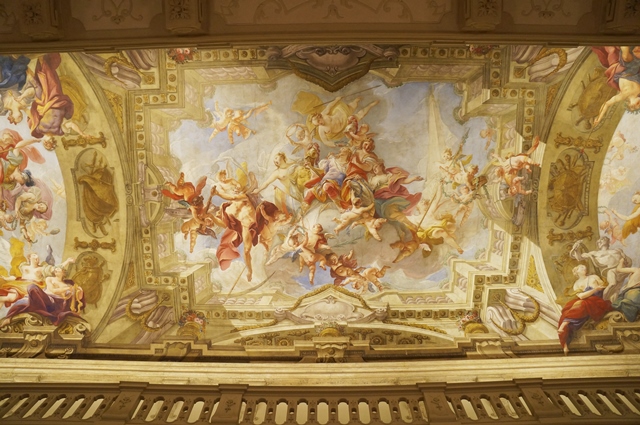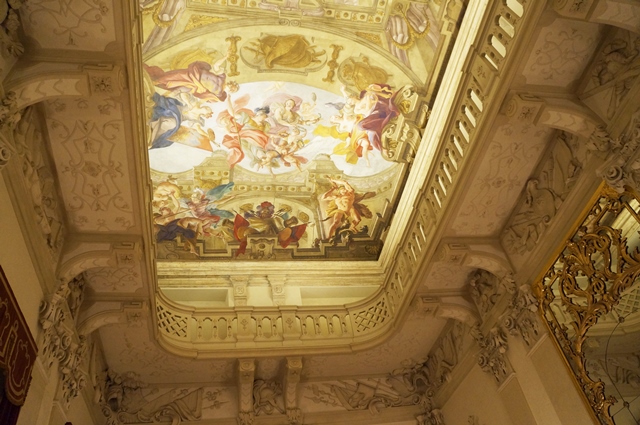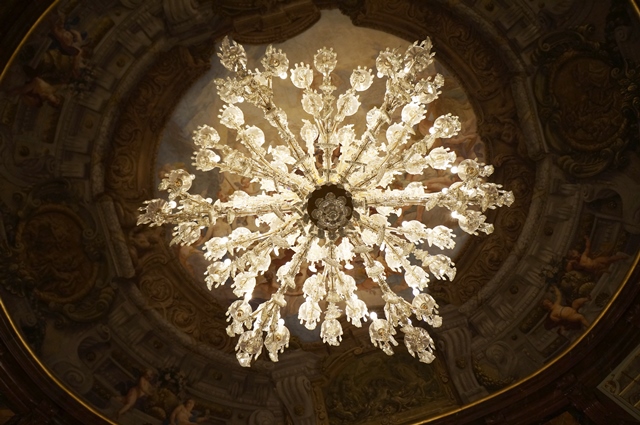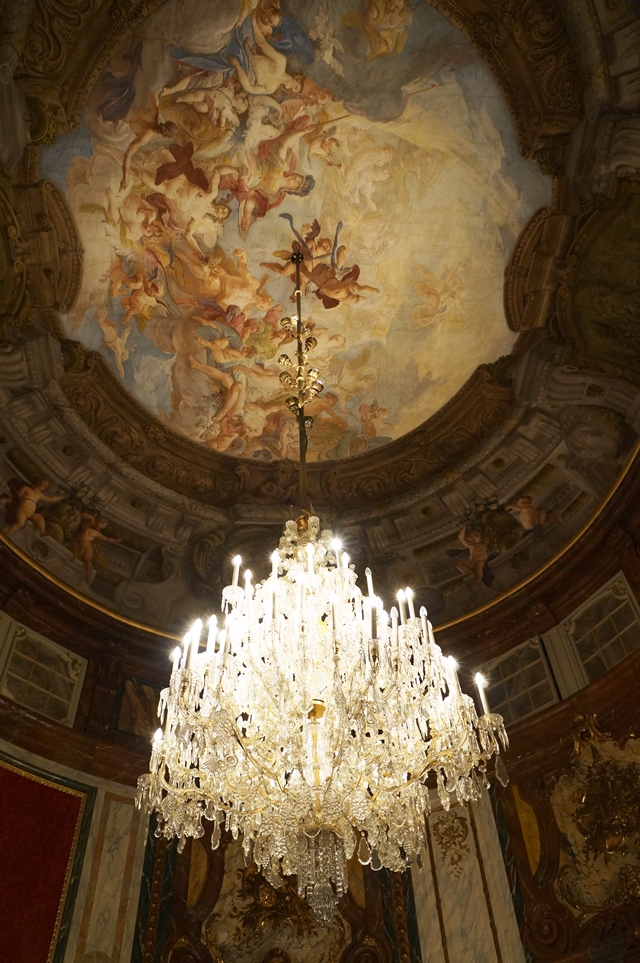 What do you think? Everything looks really impressive. I should have worn a classic Lolita outfit for this location *lol*.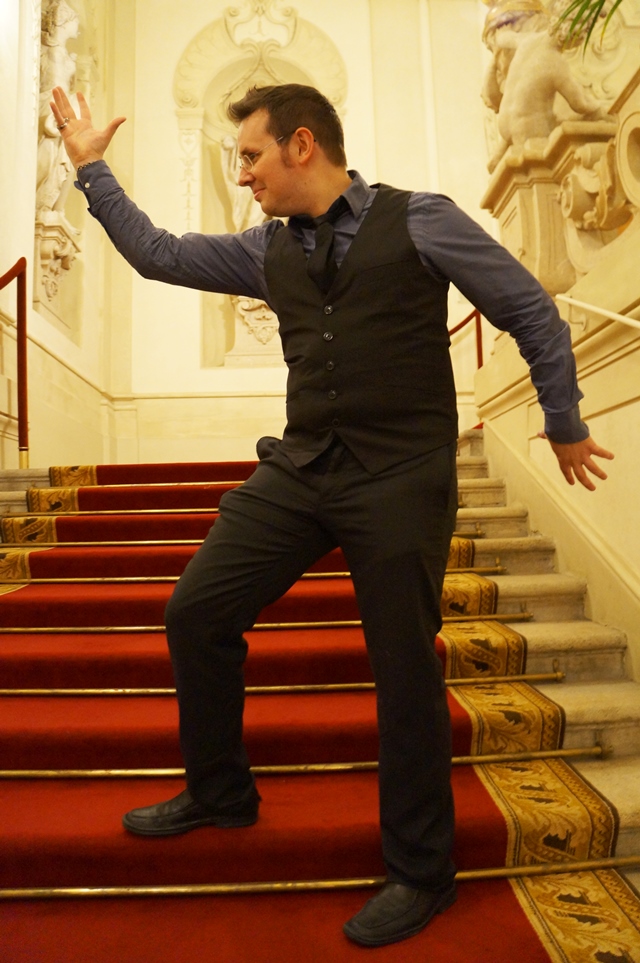 Tom – Everything from H&M except for the shoes and jewelry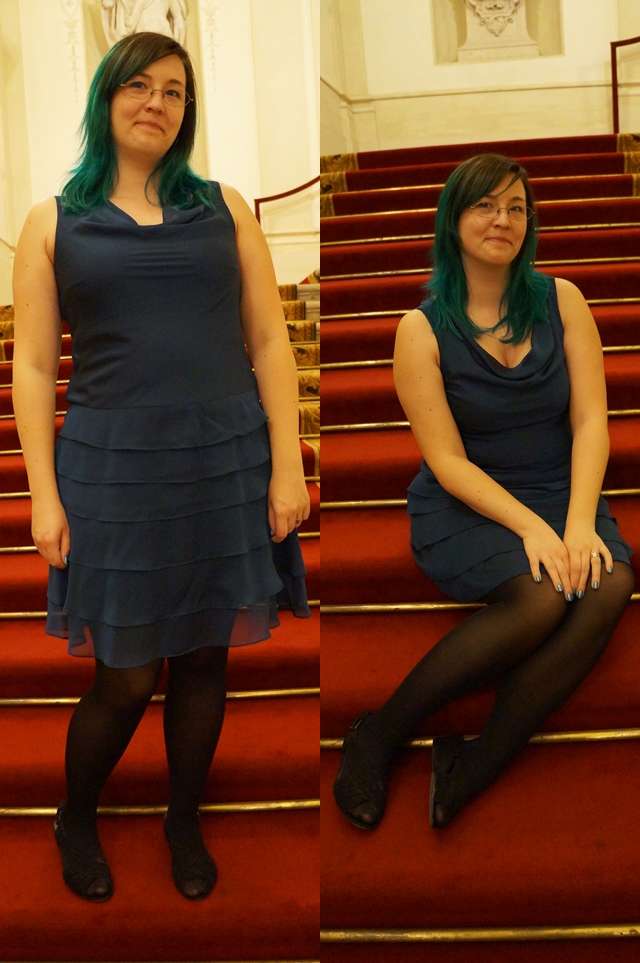 dress – Marco Pecci via Peek & Cloppenburg
tights – H&M, sandals – Ariane via Deichmann
hairband – Jane Tran via Swarovski Crystallized @ Swarovski Wien
nail polish – essie #96 beach bum blue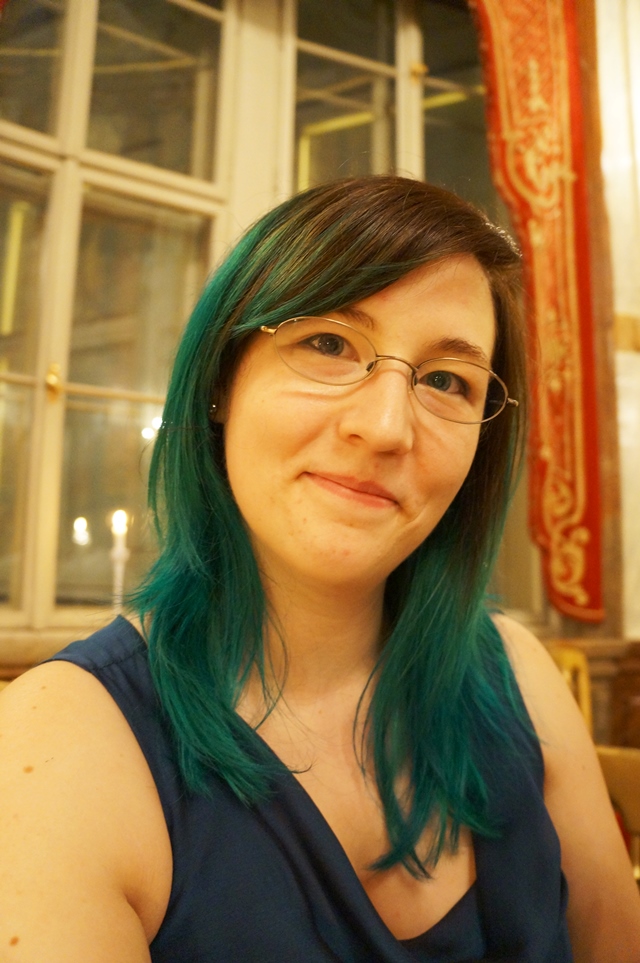 More fun: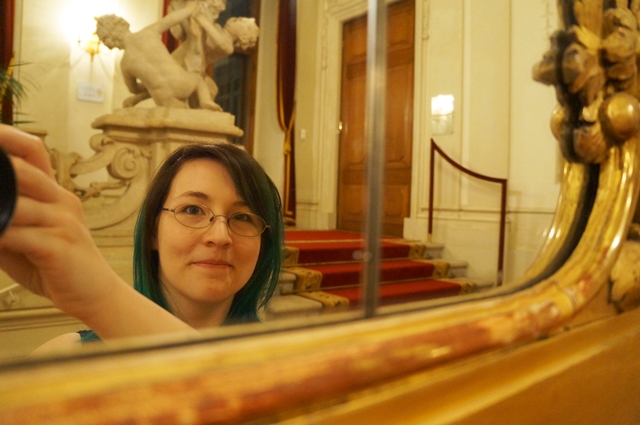 Our PhotoBooth picture. It was so funny! The other photos came our great as well!
All in all this was a perfect wedding! And so different than any weddings I've been to before! Who else has "I was made for loving you" by Kiss as the first song after the wedding ceremony, a bride bouquet made out of hundreds of buttons and a lightsaber fight instead of a traditional waltz as the first dance?
The bride's wedding dress was so beautiful and the groom's oufit was really cool and steampunk inspired, with a cool hat and a walking cane. Most of the decoration was all hand made by the bridal pair! You could really feel how much love and time they spend preparing everything!
Now I really got inspired to marry too. I mean we are alreday engaged since 2005, if I remember correctly, so it's really time to marry. Maybe next year… We'll see ^.~