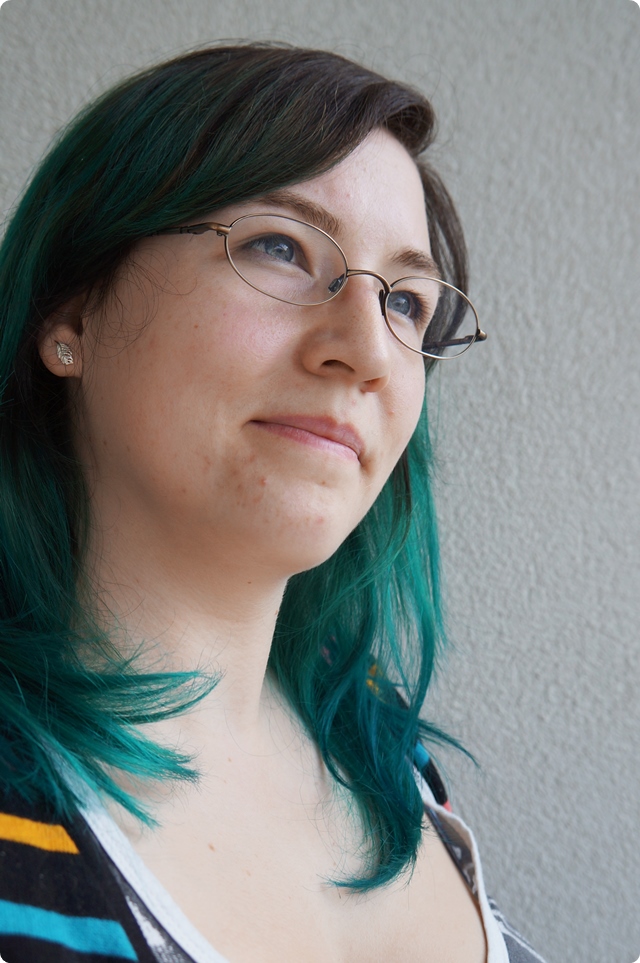 12 May

Stripes and… Stripes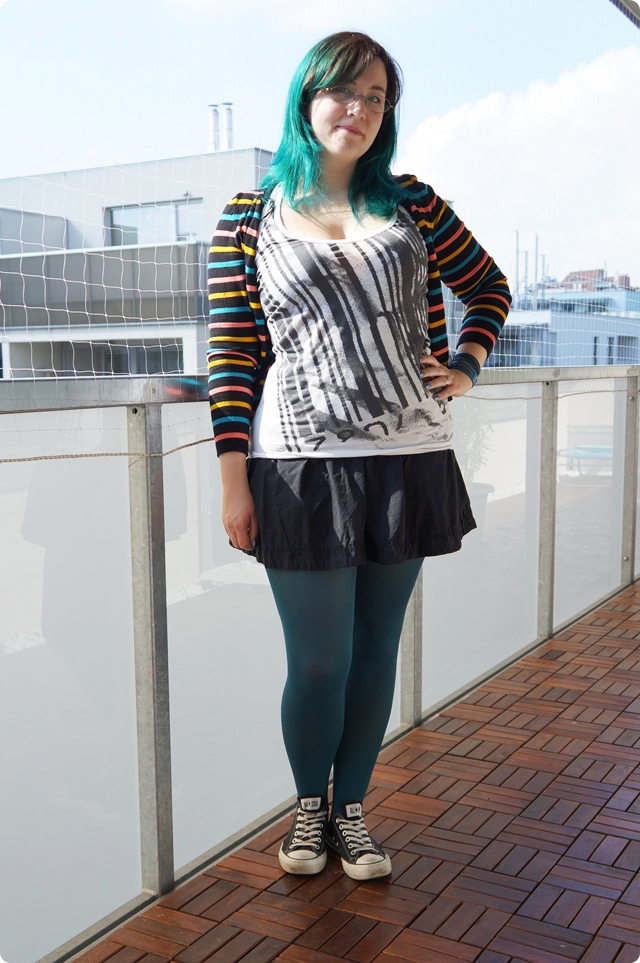 colorful striped cardigan – H&M/Divided
barcode tank top – Forever 21
skirt – H&M
tights – H&M
sneakers – Converse
braided jewel sparkle headband – Jane Tran via Swarovski Crystallized @ Swarovski Wien
silver feather earrings – Thomas Sabo
twisted glamour bracelet – Swarovski Crystallized
nail polish – essie #96 beach bum blu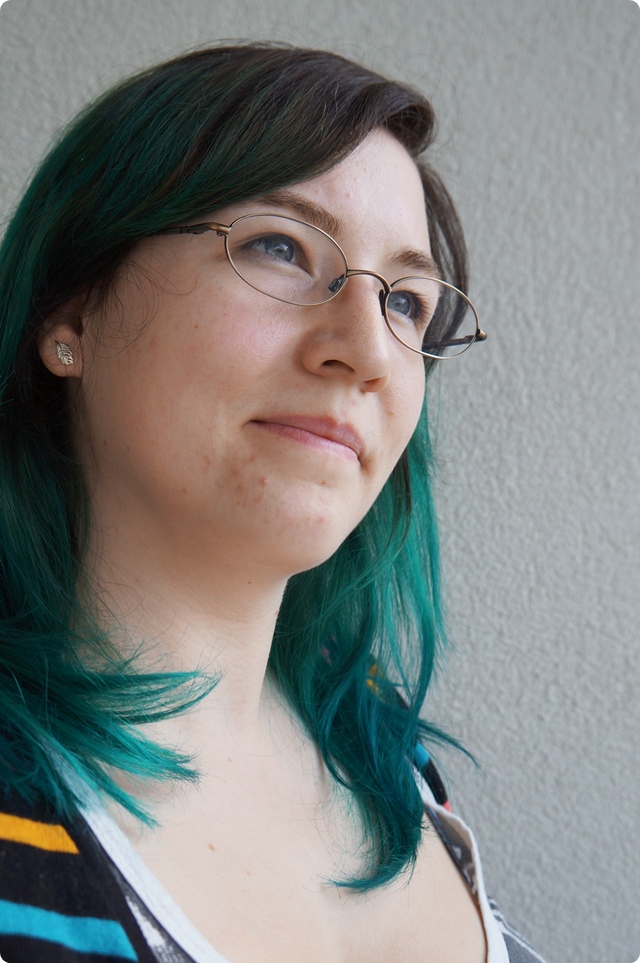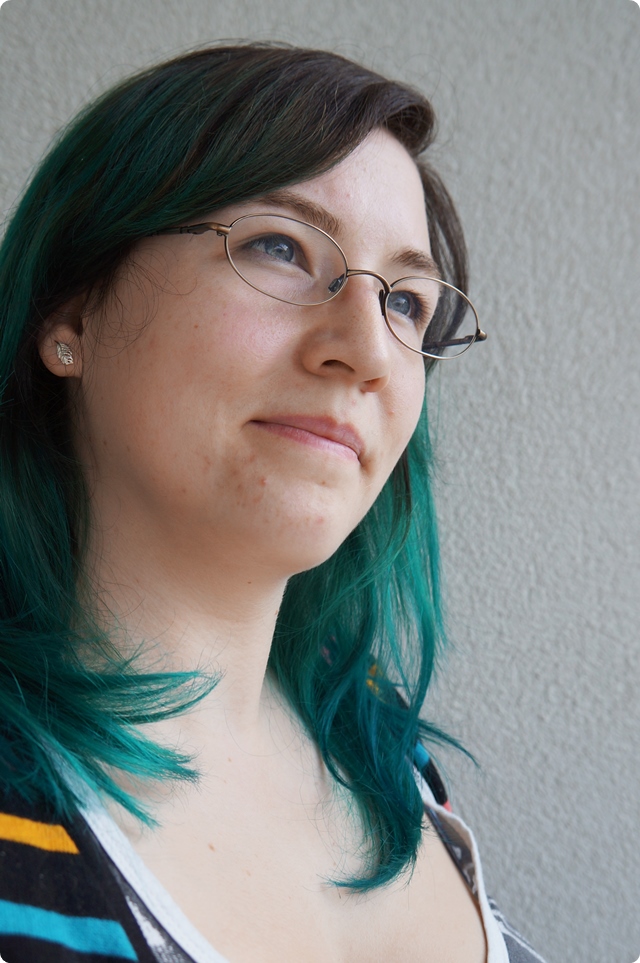 Love my hair color and especially my eyes in this photo!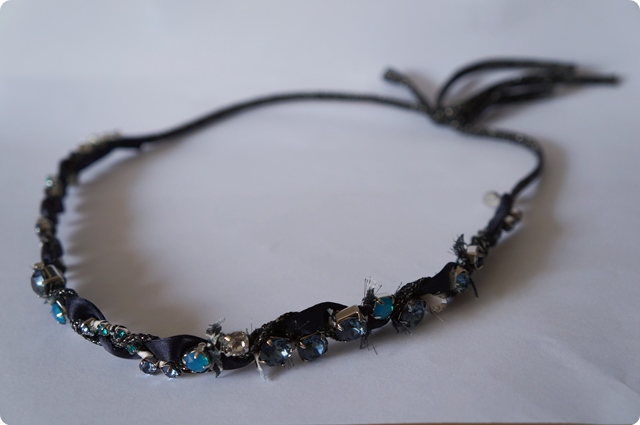 I bought this incredibly cute headbead at Swarovski Crystallized @ Swarovski Wien this week. It's a special designer item made by Jane Tran. It's a braided headband with one navy satin band, a sparkly shoelace type band which you can tie around your head (you can even use it as a bracelet like one colleague does, and tie it several times around your wrist, or maybe even as a necklace?!) and beautiful multi-colored Swarovski crystals on a fabric band. There also is a lavender version of it, but I liked the navy one better and it also goes better with my hair. You can buy it at a Swarovski Crystallized store or directly at the Jane Tran online shop.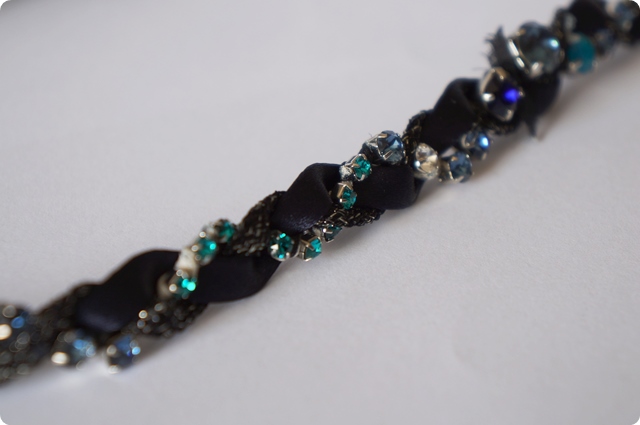 The different colors of all the crystals are so pretty! Love them!