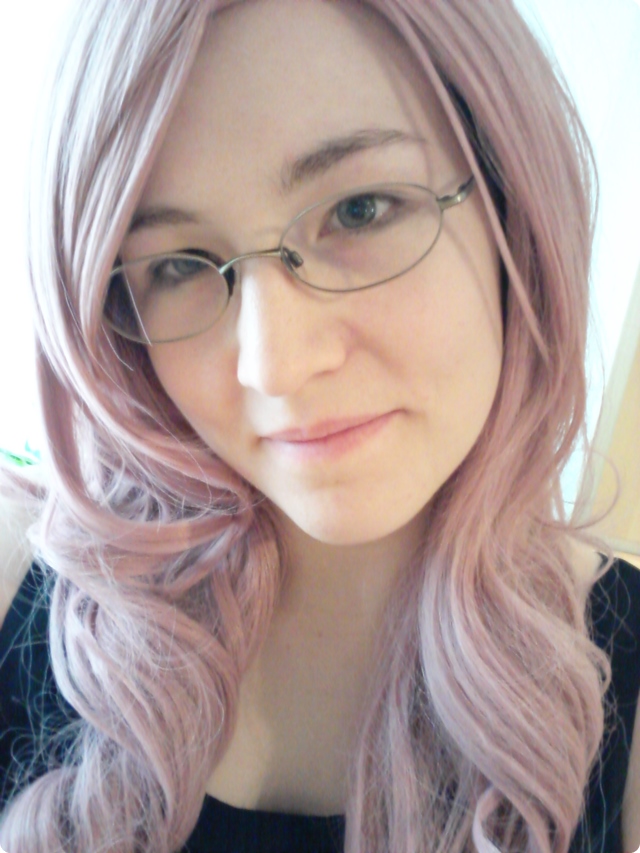 30 Jan

Hair colors

I really would like to have colorful hair, even if I could only get highlights in a different color, that would be so cool! But it really seems to be kinda hard to maintain a good color after a while and it's also not the cheapest thing to do. Yet alone with my job it wouldn't be even possible in any way *sob*…

Last year at AniNite convention here in Vienna I bought three wigs from a store, because I just felt like it. A long dark purple one with blue highlights, a light pink long curly one, and a short light blue bob style wig.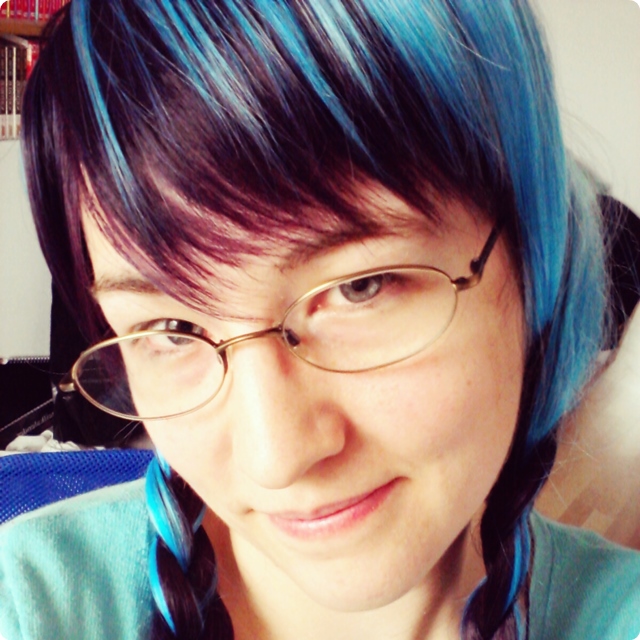 Please excuse this horrible Instagram picture *lol*. This one is really long and it gets tangled pretty easy, that's why I don't really like it that much, even if both of the color are so cool. Maybe I should curl it, too, because other than that you can only wear it with a ponytail or braids.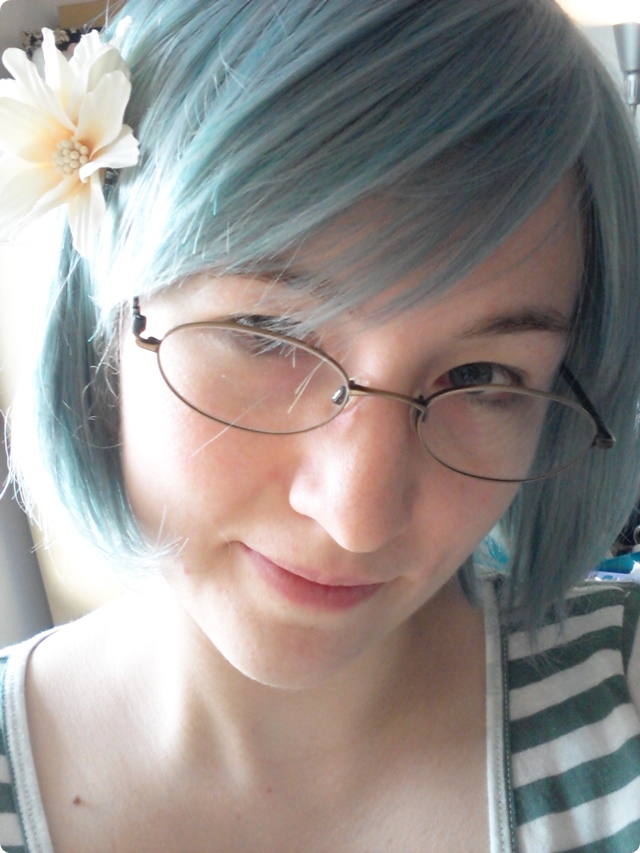 This is the short one. I really love the color and the overall style, but for me it feels too short. Maybe it's just because I'm not accustomed to having such short hair, but if it wS just a touch longer, maybe reaching the shoulders, it would be so much better to wear. But it really would make good use for a cosplay of Ayanami Rei of Neon Genesis Evangelion *lol*.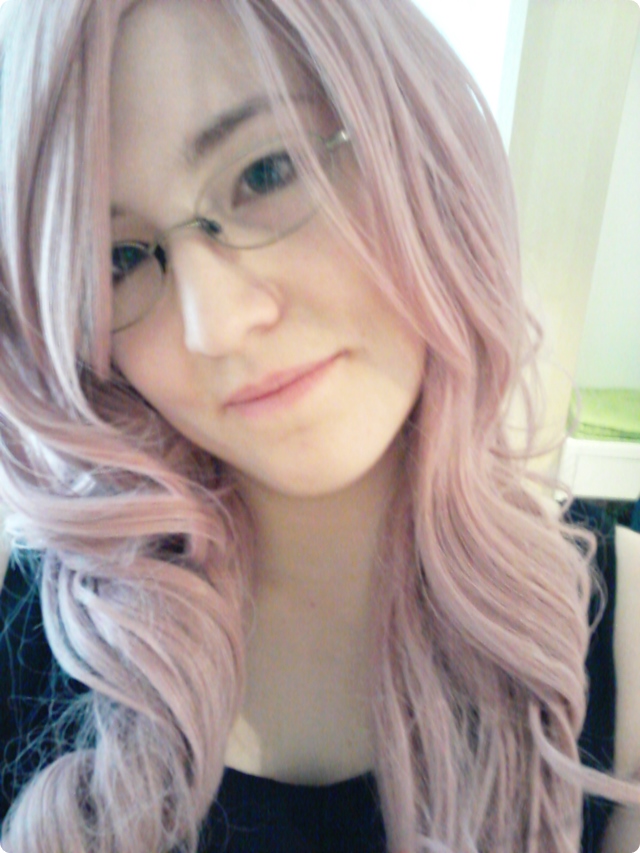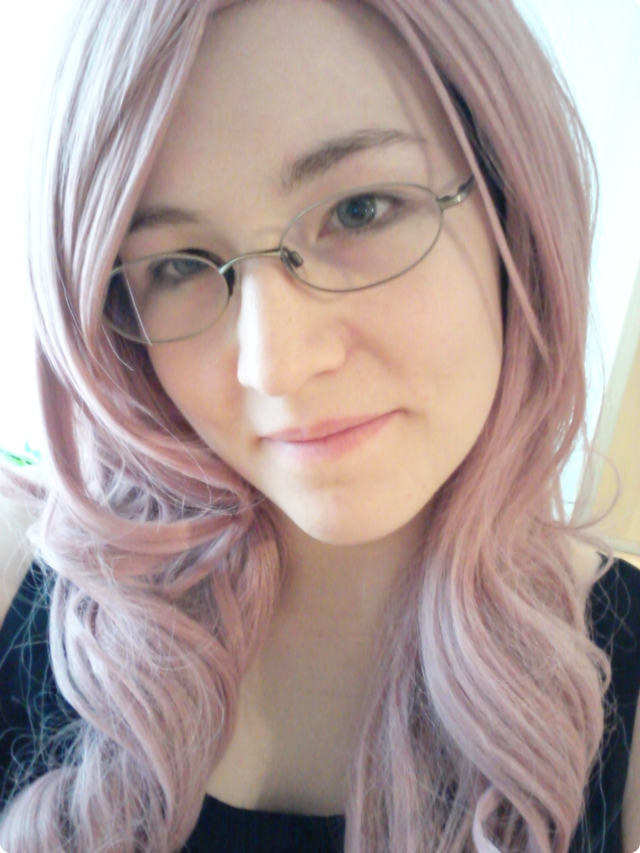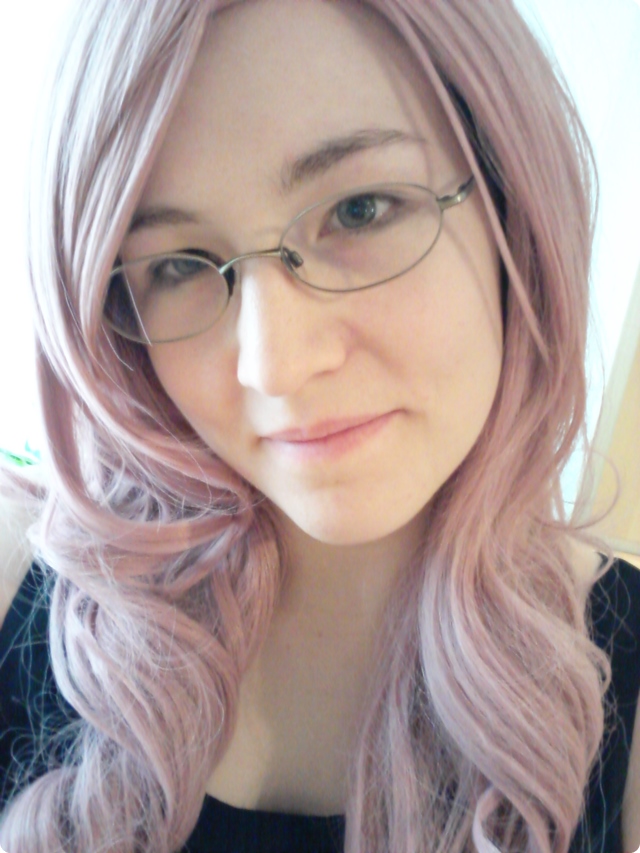 This is my last of the three wigs and I love it to death! Every time I wear it (not that often though, only to AniNite and Halloween last year) it feels like my true hair color. If I look at pictures of me with this wig on and then at my "normal" (well my normal hair color would be a dark ash blonde with already a bunch of white hair which I started getting at the wonderful age of 24, but I had them dyed in brown to blonde ombre style last year) seems to be so boring and like it doesn't belong to me…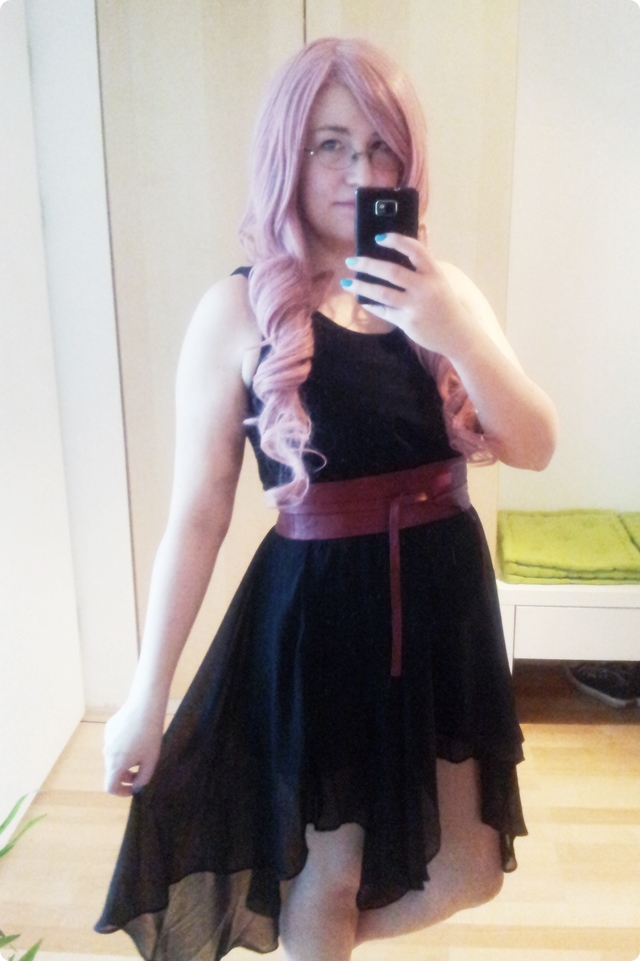 wig – bought at AniNite 2012
black hi-lo dress – Glamourous via Peek & Cloppenburg
red leather belt – Mango
nail polish – essie's #99 mint candy apple and Anny's #383 midtown skyline
Please ignore the fact that nothing really matches… I just wanted to try out this dress with my new leather belt, which I bought for 50% off last week at Mango *lol*
I really want to buy some more wigs, maybe even some with more natural colors, so you can change your style anytime you want. And maybe one day I have the chance to change my real hair color to something like this.
If you had to choose for a color makeover, what would be your dream hair color, or would you rather keep your real hair color?