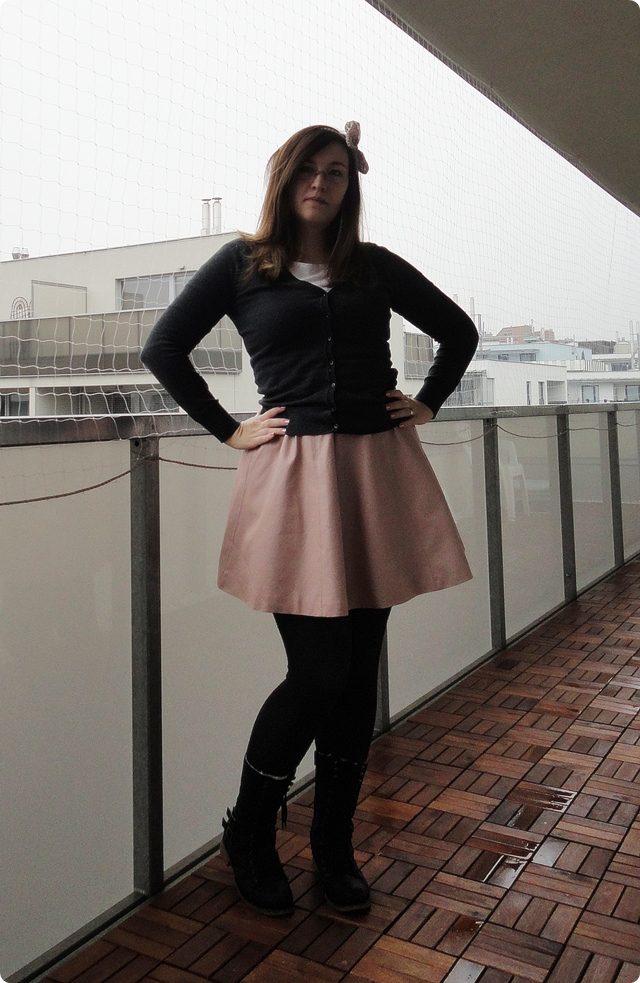 19 Dec

Sweet Leather

I saw this cute antique pink faux leather skirt at H&M and thought how cool (because of the material) but how cute (because of the color) it is. I really wanted to buy it, but €24,95 seemed a little bit too expensive for me at that moment. One week later I went into H&M again and sale just started. I looked a little bit around until I just saw this skirt hanging alone in between all the other sale skirt and it was only one left! I prayed when I pulled it out and it was a size 38 and it was only €10! I was so happy! I instantly bought it and also picked up two simple pencil skirts in lime green and a dark purple for €3 each and a fluffy cardigan in mint for €10.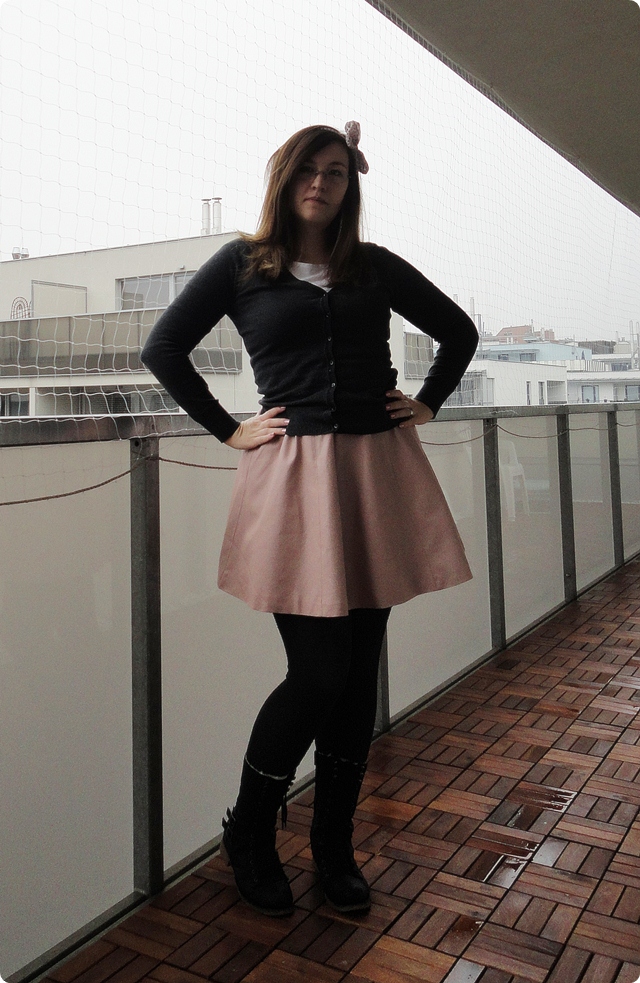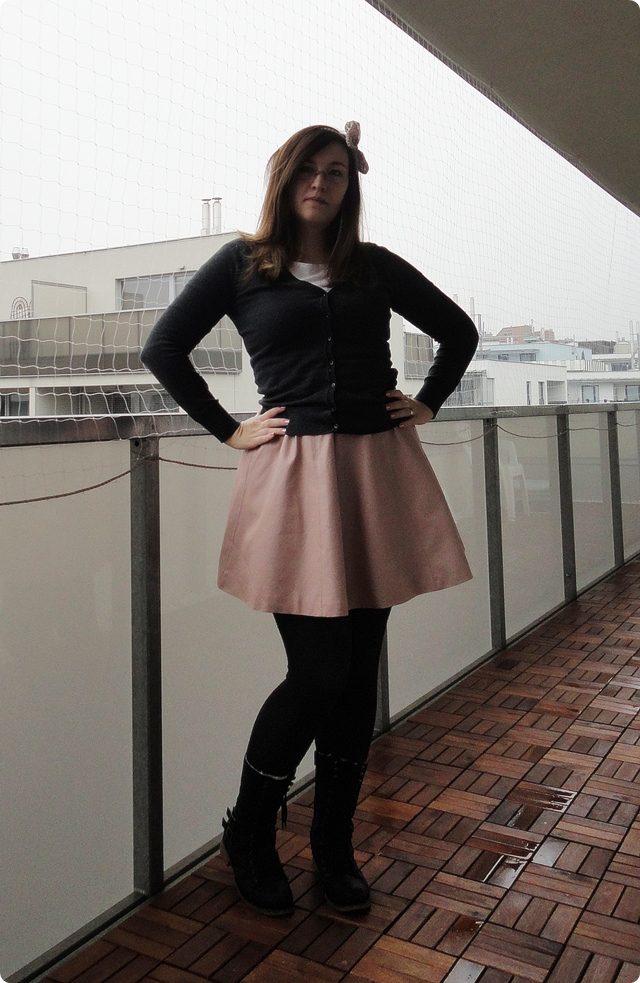 cardigan – ZARA
top – H&M
faux leather skirt – Divided/H&M
tights – H&M
boots – myfashionclub
bow headband – Bijou Brigitte
nail polish – essie #18 pink diamond
I really wanted to try out this skirt with mixing the antique pink with grey. I think you can also mix it with brown or other pastel colors like mint and of course black and white. I also found a perfect matching bow headband with polka dots at Bijou Brigitte.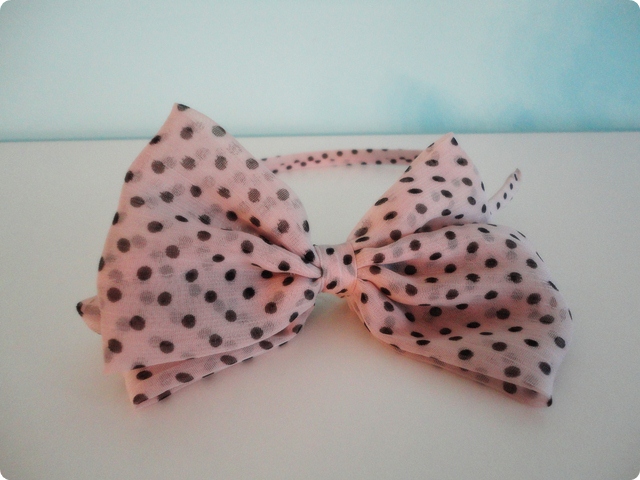 I'm sorry about the dark picture, but the sun wasn't shining at all yesterday. That's what I hate most about winter: It's always so dark and foggy outside, so I enjoy every day on that we can see the sun in winter…