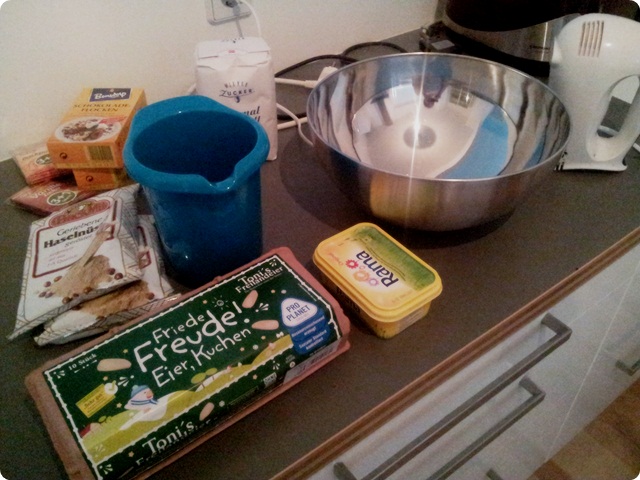 06 Dec

Cooking and baking…

Yesterday was a nice day. Tom has holidays this week and I had my day off from work, so we could both stay at home and enjoy our warm heated floor and our new TV. It's really, really big and new and we also got Sky, so we now have more channels than we could watch in one week I think. We can also receive Animax now, a channel where they broadcast anime for the most part. They are dubbed, but it's better than what other channels offer. You can even watch Sailor Moon! Oh, that brings back memories.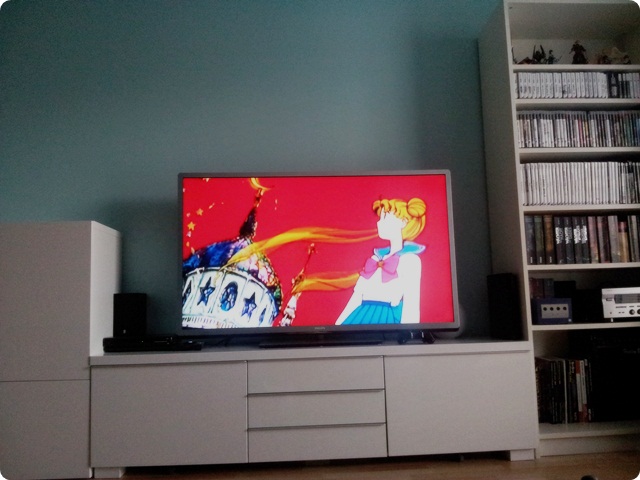 I also made a very easy and delicious lunch for me: I prepared some couscous, and threw in some herbs, vegetables and salad form a salad buffet and some feta and added some yogurt salad dressing and I had a wonderful and healthy meal. For the vegetable part I had cucumbers, broccoli, carrots, lentils, green beans and brussels sprouts, but I think you can just take anything you like. Cherry Tomatoes or dried tomatoes and zucchini would be nice, too.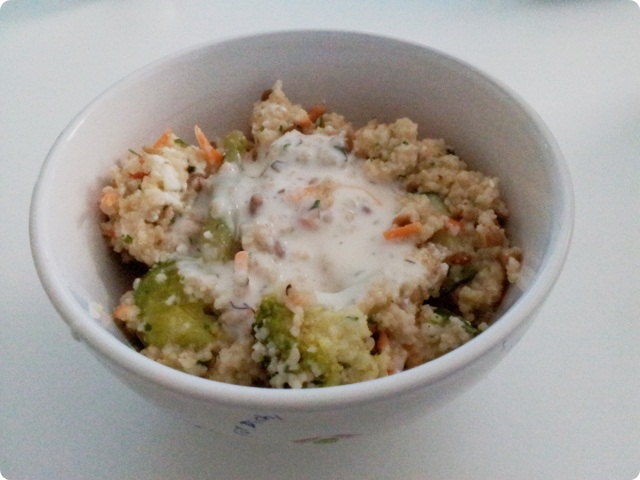 Because I had no salad dressing left for the rest, I just use some asian chili-garlic sauce and it was very delicious as well.
After I had my lunch I started some birthday baking. In my company everyone who celebrates his or her birthday will bring something nice to eat along for the others. Some will bring some pre-made cakes or things like that, but I'm always doing my own baking. 1. It's really cheaper than to buy something for so many people, 2. It really tastes better and different from what you can buy, 3. It makes a bigger impression and adds more value to the things you bring along and last but not least 4. I really enjoy cooking and baking. I rarely cook or bake for myself, because it's just to expensive to cook in small portions and if you prepare more than what you can eat in on dinner I'll often throw away the rest, because I can't stand to eat it more than once in a while… And so I'm even more happy if I can prepare something for more people.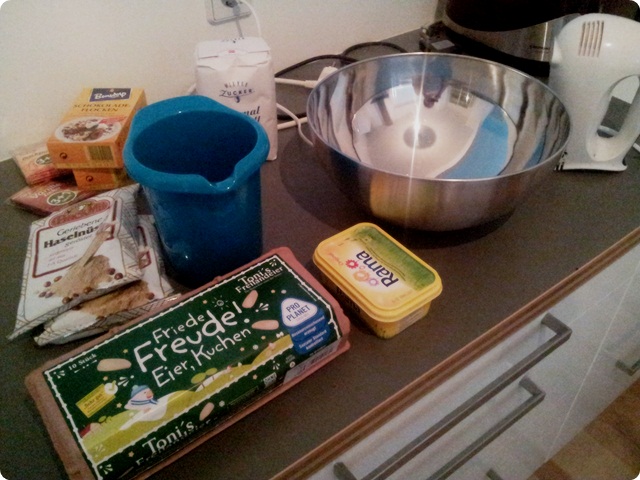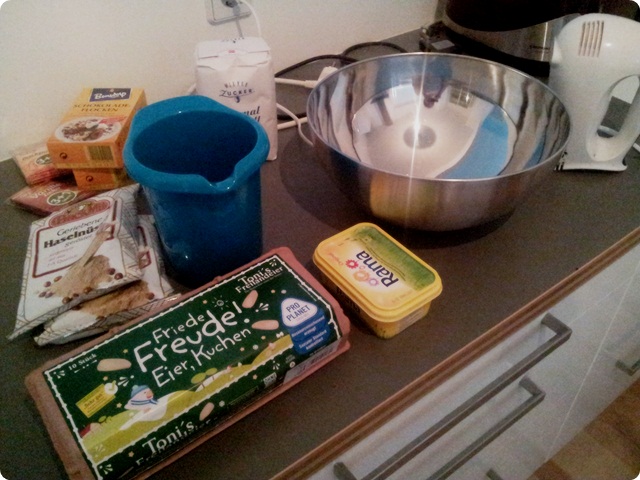 Everyone really loved the chocolate-hazelnut muffins I made. They were small but very delicious and fluffy. Soon we want to make some more muffins and experiment with the ingridients like strawberry or marzipan muffins. I really hope they will be as good as these.